Reading Time:
8
minutes
The 2022 Philippines Presidential Election race is the most anticipated yet crucial moment for the Filipinos. The country's future and well-being will depend on whoever will be elected as the new President.
According to the Constitution of the Philippines of 1987, the election is held every six years after 1992, on the second Monday of May. The incumbent president is term-limited, and therefore, incumbent president Rodrigo Duterte is ineligible for re-election as he is limited to a single term, under the said constitution. And so, the 2022 Presidential election will be the first where all candidates for president were born after World War II ended.
It is expected to be a close and exciting race, which will determine the future of the Philippines. In this article, we'll help you understand the principles and ideology of each candidate and the current poll status of the Philippines presidential election.
2022 Philippines Presidential Election Candidates
Listed below are the 2022 Presidential candidates together with their parties, who stand on major issues, and their platforms. So, let us get to know each Presidential candidate.
Abella, Ernesto Corpus
De Guzman, Leodegario
Domagoso, Isko Moreno
Gonzales, Norberto
Lacson, Ping
Mangondato, Faisal
Marcos, Bongbong
Montemayor, Jose Jr.
Pacquiao, Manny
Robredo, Leni
Abella, Ernesto Corpus (Independent)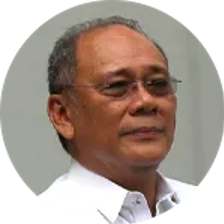 Abella, 72, is a businessman, writer, and pastor who is a long-time supporter of President Rodrigo Duterte. He also briefly served as the president's spokesperson.
Before his service in the government, he was the chief executive officer of AZ Agri-Products and chief operating officer of F&P Agri-Inputs. Abella also owns One Accord Credit Cooperative and Southpoint School in Davao City. He also served as President Rodrigo Duterte's first spokesperson and was appointed undersecretary for strategic communications and research of the DFA in 2017, a post he held until he filed his candidacy for president for this year's election in October 2021.
He is running as an independent candidate, seeking to promote the participation of ordinary citizens and small entrepreneurs in governance, and better access to food and healthcare services for children and senior citizens.
De Guzman, Leodegario (Partido Lakas ng Masa)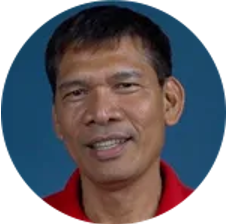 De Guzman, popularly known as "Ka Leody", is a labor organizer and politician. He is the chairman of Bukluran ng Manggagawang Pilipino and the party leader of Partido Lakas ng Masa. He ran for senator in 2019 under the tagline "Manggagawa Naman" but failed to secure a seat.
He is running under the opposition coalition Laban ng Masa on a progressive and worker-centric platform hinged on a  complete reform of the country's political system to foster social development and eventually augment the economy.
As his platform, he vowed to challenge the interests of the rich by increasing taxes for billionaires, decreeing minimum wage, and banning contractualization, among others. He also said he would halve the size of the national police and military and surrender enforcers and key figures in the current administration's war on drugs.
Domagoso, Francisco Moreno (Aksyon Demokratiko)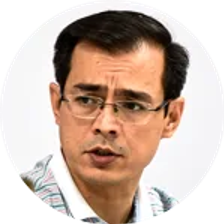 Domagoso, popularly known as "Isko Moreno", is a politician and former actor. He is the Mayor of Manila, serving until June 30, 2022.
He grew up in poverty, then got scouted at the age of 18, leading to a stint in the entertainment industry. Before entering local politics, he starred in several movies and TV shows. He was first elected as a city councilor in 1998, serving three three-year terms. After serving as the capital city's vice mayor from 2007 to 2016, he ran for senator but failed to secure a seat. He was then appointed by President Rodrigo Duterte as chairman of the board of the North Luzon Railways Corporation, and later,  undersecretary at the Department of Social Welfare and Development.
Since taking office, Domagoso has focused on improving public health and school facilities and providing low-cost housing for the urban poor, along with beautification and tourism projects across the city. Most recently, he has spearheaded Manila's pandemic response which includes mitigation, vaccination, and assistance programs along with giving out free medicine and testing services even for non-residents of the city.
Similar to Duterte in 2016, Moreno is campaigning on a platform of "duplicating" his local projects on a national level. These projects include socialized housing, modernized public school education, and continuing the administration's anti-drug campaign.
Gonzales, Norberto (Partido Demokratiko Sosyalista ng Pilipinas)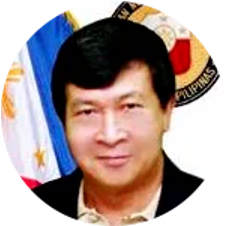 Gonzales, popularly known as "Bert", was the secretary of National Defense and National Security under former President Gloria Macapagal Arroyo. He is the chairperson of the Partido Demokratiko Sosyalista ng Pilipinas (PDSP). Also, he chairs the Philip­pine Democratic Socialist Party, which has roots in the protest movement in the 1970s and participated in the mass campaigns against the Marcos dictatorship, peace talks with the Moro National Liberation Front, and the ouster of President Joseph Ejercito Estrada.
As a surprise candidate for the 2022 presidential election, Gonzales frames many of the issues faced by the country as matters of national security, including food security and the COVID-19 pandemic. He vows to prioritize reform of the agricultural sector to boost food production and increase farmers' income. This is one of the reasons why many believe Gonzales has a chance to win, especially with global rising food prices that have a huge impact on Filipinos.
Lacson, Panfilo Morena (Partido ng Demokratikong Reporma)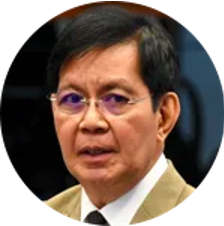 Lacson is a politician and former police officer. He is a senator of the Philippines, serving until June 30, 2022. He has served in the legislative and executive branches of the government for over 40 years and is currently serving his third term in the Senate.
Lacson has authored laws such as the controversial Anti-Terrorism Act of 2020, the Philippine Identification System Act of 2018, and the Reproductive Health Act of 2011. He has long served as a watchdog on the national budget, pushing to delete pork barrels and other questionable insertions during plenary Senate debates.
If elected, Lacson vows to restore public trust in government by improving the country's pandemic response, purging the bureaucracy of corrupt officials, and allowing local governments more autonomy.
Mangondato, Faisal (Katipunan ng Kamalayang Kayumanggi)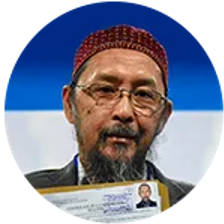 Mangondato is a businessman who is running as the standard-bearer of the Katipunan ng Kamalayang Kayumanggi party.
He launched a failed bid for regional governor of the Autonomous Region in Muslim Mindanao as an independent in 2016. Three years later, in 2019, he sought a Senate seat 2019 but did not garner enough votes to win.
He said he wants to bring the government closer to the people, adding that he would push for federalism if he gets elected in Eleksyon 2022.
Marcos, Ferdinand Romualdez Jr. (Partido Federal ng Pilipinas)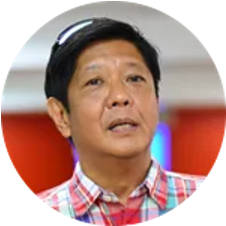 Marcos, popularly known as "Bongbong", is a politician. He served as senator of the Philippines, governor of Ilocos Norte, and 2nd District Representative of Ilocos Norte. He ran for the Vice Presidential race in 2016 but lost.
He was first elected as vice governor of Ilocos Norte in 1980, then governor in 1983, when his father was president. When he returned to the Philippines in 1991, he was elected congressman of the province's second district for two terms and Ilocos Norte governor for three terms. He lost his first Senate bid in 1995 and later won in 2010, serving one term.
Marcos is campaigning on improving the country's pandemic response and continuing the Duterte administration's anti-insurgency campaign as well as its bloody campaign against illegal drugs but with a focus on prevention, education, and rehabilitation.
Montemayor, Jose Jr. (Democratic Party of the Philippines)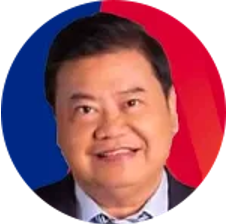 Montemayor is a cardiologist, medical technologist, lawyer, consultant, and lecturer. He was a president and member of the board of trustees of the Philippine Society of Cardiac Catheterization and Interventions (PSCCI). He is a consultant in clinical cardiology and interventional cardiology at St. Luke's Medical Center, the National Kidney Institute, and the Philippine Heart Center. He is also a former board member of the Asia-Pacific Society for Interventional Cardiology (APSIC), former assistant secretary-general of the Philippine Medical Association, and former vice president of the Philippine Association of Government Corporate Lawyers (PAGCLAW).
He is campaigning on a 10-point agenda to address COVID-19, eliminate corruption, improve the campaign against illegal drugs, achieve full employment, alleviate poverty and attain economic prosperity. His agenda also includes a holistic approach to the West Philippine Sea, the welfare of migrant Filipinos, press freedom, education, negotiations with rebel groups, and advancements in agriculture and infrastructure.
Pacquiao, Emmanuel Dapidran (Abag Promdi)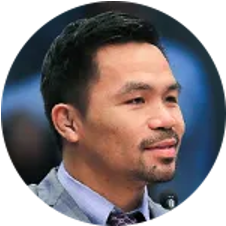 Pacquiao, popularly known as "Manny" and "Pacman", is a hall-of-fame-bound boxing champion before mixing it up in local politics. He is an incumbent senator of the Philippines, whose term will end on June 30, 2022.
Pacquiao's inspiring life story is that of a hard-up probinsyano who, because of hard work and talent, became rich and world-famous. From a teenager who ran away from home to seek a better life, Pacquiao became boxing's first eight-division world champion. In 2010, Pacquiao entered politics as a representative of Sarangani province. He held the post for one term before he was elected senator in 2016.
Citing his religious beliefs as a born-again Christian, Pacquiao has expressed support for the LGBTQ community but not same-sex marriage. In 2016, he drew ire both locally and internationally for derogatory remarks he made about the minority group.
Pacquiao is campaigning on ridding the country of corruption, criminality, and poverty, though he has not published any concrete policy proposals as of this writing.
Robredo, Maria Leonor Gerona (Independent)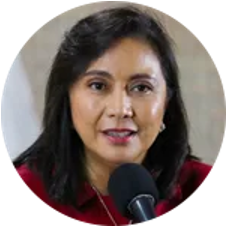 Robredo, popularly known as "Leni", is an economist, lawyer, and politician serving as the 14th Vice President of the Philippines until June 30, 2022. She is the wife of the late Interior Secretary, Jesse Robredo. 
Prior to her political career, she was a researcher, professor, and practicing lawyer. She worked as the coordinator of the Naga City-based alternative legal support group Sentro ng Alternatibong Lingap Panligan (Saligan) and founded Lakas ng Kababaihan ng Naga Federation, an organization that provides training and livelihood opportunities for women. In 2013, she was elected as representative of Camarines Sur's third district and served for one term.
In the 2016 vice-presidential elections, she was the only female candidate against four males who were all senators. She defeated her closest rival, Ferdinand "Bongbong" Marcos Jr., by a narrow margin. Marcos filed an electoral protest, which the Supreme Court dismissed in a unanimous vote in 2021.
In her lone term in the House of Representatives, Robredo principally authored three bills that were signed into law, including the Tax Incentives Management and Transparency Act.
If elected, Robredo says she will spend her first 100 days in office strengthening the country's response to the coronavirus pandemic.
Philippines presidential election – Campaign rallies
Becoming a candidate is only the beginning of the election process. Each candidate must both persuade voters that they deserve their individual votes and garner the critical votes of electors in the Electoral College. Persuading voters is the essence of a political campaign. Each candidate, together with their running mates goes to cities and provinces in the country to campaign and present their platforms.
Opinion Polling
As the election process is ongoing, a poll is conducted to see how each candidate has persuaded voters to vote for them. Opinion polling in the Philippines is conducted by Social Weather Stations (SWS), Pulse Asia, OCTA Research, and other pollsters. Poll results are listed in the table below in reverse chronological order.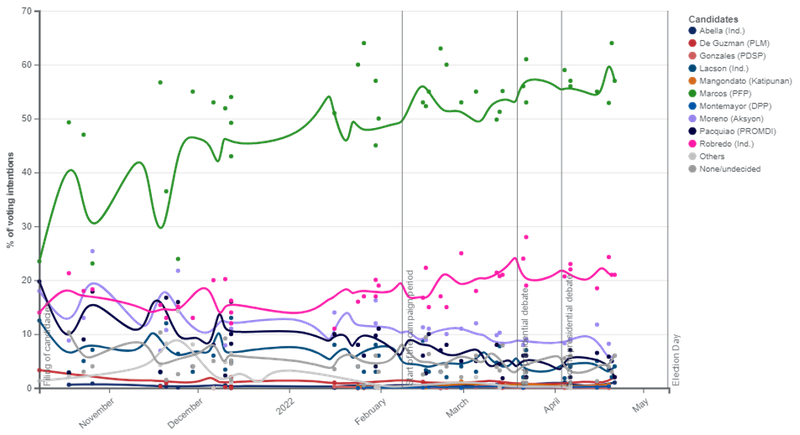 Polling for President – Graphical Summary (Image source: Wikipedia)
Conclusion
Among the candidates mentioned above, Ferdinand Marcos Jr. and Leni Robredo have a massive lead in the polls as of early May 2022, polling at 56 percent and 24 percent respectively.
On May 9, 2022, Filipinos are expected to pick their president, who will serve a six-year term until 2028. A very crucial decision indeed. And this choice will have a big impact on the country's well-being as well as on its neighboring countries and the Asian region in general.

Latest posts by Shecaynah Flores
(see all)