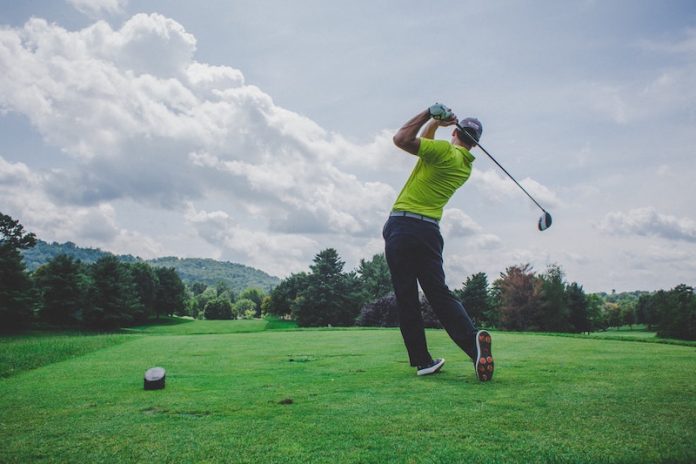 Reading Time:
3
minutes
If you've just taken up golf as a hobby and it's time for you to buy your first golf clubs, or even if you're a seasoned player looking to make a bigger investment in something like a golf cart, there are plenty of things you need to think about before you reach for your wallet. Here are some pro tips for you when you're out shopping. Let's check them out. 
3 pro tips for buying golf equipment
Here are three tips that will you get the right golf equipment:
A Golf Cart
If you play a lot of golf, a golf cart is likely on your wish list. They're versatile and make a day out on the course less about walking and more about enjoying the game. Plus, because you're getting around the course quicker, you can play more golf! The initial purchase is going to be a big one, but thanks to how well-built they are, the repairs and maintenance of a golf cart are limited. To make things easier, you should have a look at the golf cart parts and accessories available online and what they cost, because this might factor into which golf cart brand you settle on.
Your Golf Clubs
Not only are they essential to your game, but they're likely going to be your first purchase when you decide to take up golf, so you'll want to research as much as possible before you make your choice. Even if you're looking to replace your current set of golf clubs, there's a lot you need to know about. You're going to need to buy three different types of clubs.
First, you'll need a driver. This is the club that you'll use on almost every tee, so the driver should be perfect for your play style. That doesn't mean it needs to be the most expensive single club in your bag, but it probably will be. When you choose your driver, the most important things you should consider are the head size, material, moment of inertia (MOI), and loft degrees. 
The second thing you'll need is a set of irons. Your irons are used very often and having a good range of these clubs is essential, but if you're just getting started, you might not need all of them. You will need at least a few irons, along with a pitching wedge and sand wedge at a minimum. 
The last thing you'll need is a putter. It's the club that you'll use the most out of all of them, so spend the most time on it. There are an overwhelming number of putters available, but they all fall broadly into two types – the face balanced and the toe-balanced putter. Try each and find one that you are able to be the most consistent with.
Golf Balls
Golf balls aren't the cheapest thing on earth, but they're not expensive enough that you can't try out a few different brands and styles of golf balls to get a feel for which ones you prefer. Golf balls come in a vast array of different types, and the price you'll pay varies greatly from ball to ball, but the best way to find one you like is to just try them. They're a very personal choice and need to suit your playing style. Look out for what kind of spin they offer, the compression, and the number of pieces in the construction of the ball. Try out a few on your next round.
The bottom line
Choosing golf equipment is daunting and probably going to be quite difficult, but relying on the advice of the pro shop, your friends and golfing partners can help you make the right purchasing decisions. You might also be lucky enough to catch a demo day at your local course or driving range so you can test some kit.
Latest posts by AllinAllSpace
(see all)