Reading Time:
4
minutes
Steve Roberts is one of the first digital nomads who rode on a computerized recumbent bicycle and was featured in Popular Computing magazine in 1983. One of the earliest uses of this term was in the 1997 book Digital Nomad by Tsugio Makimoto and David Manners which describes how technology allows for a return of societies to a nomadic lifestyle.
Nowadays, there are special villages for digital nomads. Places where you can join a community and work remotely. In this article, we'll suggest the top three digital nomad villages in the world.
First, what is a digital nomad and what do they do?
Digital nomads are people who work remotely and usually travel to different locations and use technology to perform their job while living a nomadic lifestyle at the same time. They work through digital telecommunication rather than being physically present at a company's office. Nowadays, the number of digital nomads has greatly increased because of the worldwide Covid-19 pandemic.
And since location is the number one factor to effectively perform their job as digital nomads, a place where there is a rapid internet connection, free from distractions, comfortable working space, and environment, safety, and with a beautiful and calming view as a bonus, here are three of the best digital nomad villages in 2022.
Here are three of the best digital nomad villages in 2022 and beyond
1. Madeira's Ponta Do Sol, Portugal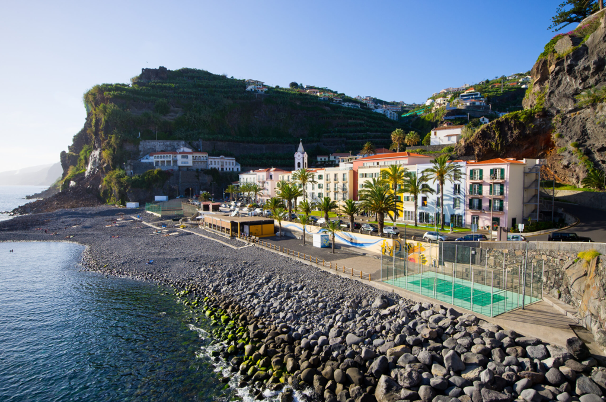 Being considered as one of the most beautiful places in the world, who would never consider going here? Madeira in Portugal is known for its luxurious green, blue warm ocean, good weather all throughout the year, great internet, delicious food, and great people.
At the beginning of February 2021, a new digital nomad program was recently launched here in Madeira. Ponta Do Sol offers a free workspace, access to all of its natural beauty to its digital nomad members. The coworking space can accommodate 30-40 people every day. This is a place to socialize, work, and network with the digital nomad community. Aside from that, they will provide you with a list of accommodations to help you have an exceptional stay to make you feel at home.
You can get more details about the village here.
2. The Valley, Bokir, Croatia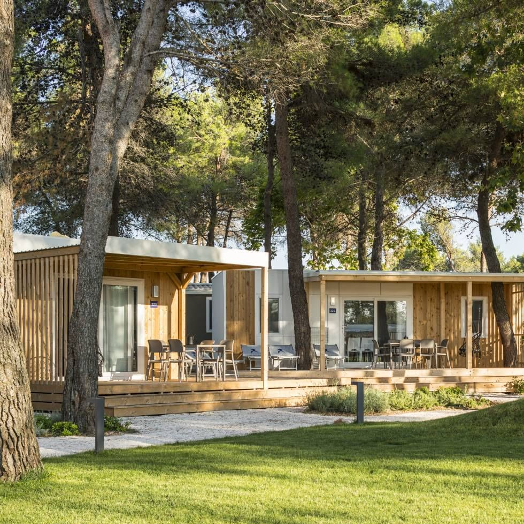 Croatia has a digital nomad visa which allows the applicant to stay in the country for up to 12 months. The newest digital nomad is located in Zadar, Croatia. This village is called The Village that is situated in Bokir, which is just a short walk away from the center of Zadar. The Village opened last October 10, 2021, and they are welcoming nomads to stay for a minimum of two (2) weeks up to a year.
The digital nomad valley consists of Falkensteiner Premium Camping Zadar and Falkensteiner Club Funimation. Just 5 minutes by foot from each other, these two resorts are combined together to offer you the best possible experience while working remotely and living in Croatia.
Falkensteiner Premium Camping Zadar is alongside the beach and consists of luxurious mobile homes. And guess what, the whole resort is covered by WiFi network so finding a rapid internet connection is no trouble.
The best part of staying at Falkensteiner Club Funimation is that you can stroll along the beach to get from one place to another. It is a place where you can have a variety of activities in an entire day. This resort offers you a coworking space that is 100 meters squared with fast WiFi speed, a spa and gym where you can take a break from work, restaurants that always have delicious meals, and sports like tennis, soccer, bikes, canoes, jet ski, beach volleyball, boccie, and pedal boats so that you won't get bored.
Here you can find more information about The Village in Croatia.
3. Malta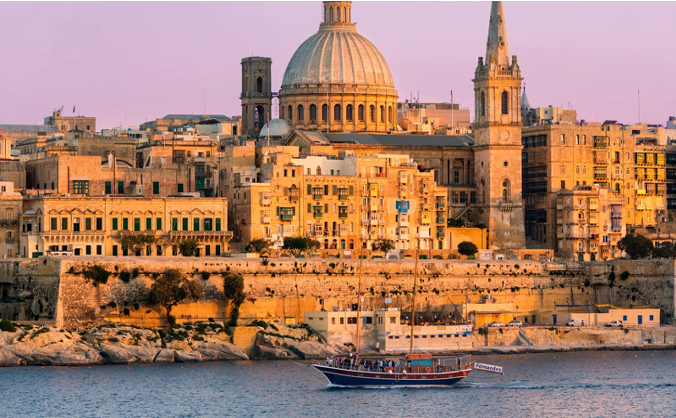 Malta is one of those European countries that offer and welcomes digital nomads. Being an island-nation, which they considered as a strategic location, it has without a doubt, become an attraction.
Malta launched their nomad residence permit in June 2021 which enables visitors to work remotely in their country for up to a year, with an opportunity for renewal. Malta ticks all the boxes for nomad life such as:
Island life – Given that they are an island-nation, Mediterranean sea, sun, sand, and outdoor life— this country has all that it takes for being ideal for remote working.
Easy communication – English is their official language and the language used to do business.
Telecommunications – With their great infrastructure, internet speed, 5G mobile internet service, it's no trouble for digital nomads on the island.
Multi-culture – Malta has a chequered history of settlers and is no stranger to foreigners on the island.
Business – Nomads will find an excellent support system for start-up businesses and a number of Government entities that offer consultancy and support services.
Connectivity – The island's great air and sea links are well connected to the rest of the world which makes travel easy.
Health – Their reputable health care systems offer accessible services. Their flagship hospitals, health centers, private hospitals, and clinics give the residents peace of mind whenever they experience health issues.
Food and drink – From traditional local dishes to Asian fusion and Michelin star fare, Malta is a haven for food lovers. The Maltese love their wines and beers and numerous specialized shops offer a wide range not only of new and old world wines but wines from boutique estates.
To know more about Malta's residence permit for digital nomads, visit this page.
Final thoughts
It is good to know that other countries have responded to the pandemic by opening and welcoming nomads to work remotely from their countries given that workers are not allowed and are limited to work onsite. If you wish to visit one of these places, stop thinking and apply for a nomad residence permit to make the most of your work and stay. If you have suggestions, feel free to contact us.
Latest posts by AllinAllSpace
(see all)