Reading Time:
5
minutes
Tel Aviv is a cool city and a place that is exciting to explore. There are so many places to visit and things to do in this relatively small city. If you are a nightlife person, you can easily find parties and bars, and if you are looking to relax and get this chill vibe, Tel Aviv can certainly be a great place as well.
As someone who was born and raised in Tel Aviv's outskirts and still lives in the city these days, I feel confident to suggest some of the best places to visit and things to do in Tel Aviv, Let's start then.
8 cool places to visit and things to do in Tel Aviv
Here are the 8 best things to do and places to visit in Tel Aviv:
Florentin and Neve Tzedek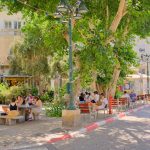 Florentin and Neve Tzedek are, in my opinion, two of the most special neighborhoods in Tel Aviv and in Israel in general. The first is the slums area of the city while the second is a beautiful area with unique buildings and a special vibe. The good thing is that the two neighborhoods are extremely close to each other and you can cover them both in just one day.
---
Nahalat Benyamin and Carmel Market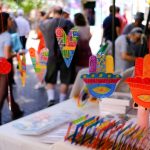 Another vibey place to visit is Nahalat Binyamin and the Carmel Market. These two places are literally next to each other and you can cover them both in just one day. Preferably, you should visit Nahalat Binyamin on Tuesday when you can walk around the street and see the art and craft market. From there, you can take a nice walk to the Carmel market, which is an authentic and vibey food and products market.
---
Tamara Juices & Shakes
Yea, I know what are you thinking, juices and shakes??? But, in Tel Aviv do as Tel Avivians do. Tamara shakes is such a nice place located at Dizengoff St 171. Other than that, I don't have too much to elaborate about it, just go there and get a juice or a shake.
---
Beit Romano, Teder
If you are looking for a cool place to go out, then the Teder is the place to visit. It's kind of a bizarre building that used to be a central business market, and somehow became such a cool place to see eat, see live concerts, and just hang out. On the top floor, you can visit a restaurant of a famous Israeli chef, and on the bottom floor, you can just eat a very good Pizza and enjoy live music shows. In short, go there.
---
Jaffa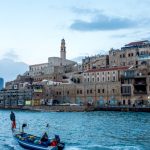 Jaffa is simply a magical place, even for local people who live in Tel Aviv. It's just something else and makes you feel like you are in a completely different place. You can walk in the streets of Jaffa for hours and lose yourself. Also, there's a beautiful viewpoint so, make sure you don't miss it. Moreover, visiting Jaffa will help you get a glimpse into the mixed life of Jewish and Arabs people in the center of the country. In a word, take a day or two to explore the area and even visit the place at night to get a beer at one of the pubs.
---
Rent a Bicycle or a Scooter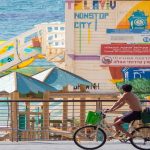 Here's the thing, Tel Aviv is pretty small. Like, very small. And if there's one thing you'll immediately notice when you enter the city is that there are lots of scooters and bicycles. Of course, it's dangerous and not suited for everyone but, if you have the option, take a scooter or electric bicycle for a day and ride around the city. Trust me, you can literally see the entire city in just one day.
Park Hamesila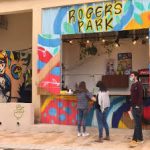 Park Hamesila is a relatively new place in the Southern part of Tel Aviv, between Neve Tzedek and Florentin. It's also quite close to Beit Romano, where you can grab the best Pizza ever! Anyways, the park is along the route of the old Ottoman railway and the best time to visit the place is on Friday at noon or Saturday.
Tel Aviv Port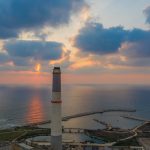 Well, I have to admit I'm not a huge fan of the Northern side of Tel Aviv (though I live there). But, Tel Aviv port is a nice place to go, especially for families. At the port, you can find many restaurants, nightclubs, coffee shops, and a nice market called… the Tel Aviv port market. By the way, another nice place to visit is the Migdalor cafe. It's fairly new and is a great place to visit, particularly on Saturday evening (if you like crowded places).
---
Final thoughts
To sum up, Tel Aviv is a great place to visit, even if it's the most expensive city in the world. It's not too big and you can literally cover the entire city in a day. Of course, there are many more things to do in Tel Aviv, but most of these things will just cross your path without needing to look for them. Some of these include the beaches, Rotchild boulevard, and Dizengoff street. Whether you are single or have a family, you'll find lots of things to do in Tel Aviv. But, make sure you don't miss our suggestions.
Latest posts by AllinAllSpace
(see all)