Reading Time:
4
minutes
If you are traveling and don't have the best cameras along, you will miss many travel photography. Most travel-lovers trying to find the best cameras to capture various beautiful memories of their travel journey. To do so, many people very often travel with handy mini cameras, camera sunglasses 1080p, mirrorless cameras, or other gadgets for seamless traveling.
Below, you can have the options of the best semi-professional cameras for taking stunning travel photos to take your photography to the next level. By the end of this article, hopefully, you will precisely know which travel camera will be perfect for you.
---
Best travel cameras 2021 
Panasonic Lumix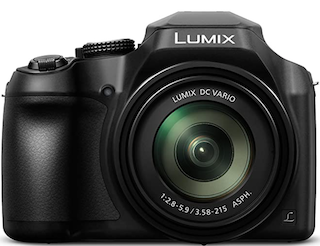 It is the best traveling camera with a 20.3 Megapixel MOS sensor plus 30x with a Leica DC VARIO-ELMAR Lens (24-720mm), plus 5-axis Hybrid o.I.S. (Optical image stabilizer). It is also one of the cameras with a 166k-dot EVF (electronic view Finder) that contains an eye-sensor for easier viewing under sunny outdoor conditions. This camera has a video recording of (3840×2160), plus exclusive LUMIX 4K PHOTO and 4K Post Focus with internal Focus Stacking feature. The Panasonic Lumix takes stunning videos because of its fantastic resolution ability and flip screen for vlogging.
It also has unique features and systems that are best for customized filming as well and its physical appearance is best and handy to grip easily. It would, therefore, not be wrong to say that it is one of the best affordable semi-professional cameras in the market.
Canon G7 X II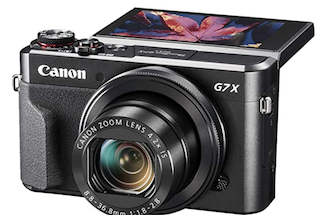 The Canon G7 X II is another fantastic masterpiece for shooting purposes, especially for photography purposes. It is not an expensive piece but provides a significant number of features. This camera is mainly used and liked by Vloggers and YouTubers. The total weight of this camera is 11.25 oz with a zooming capacity of 24-100mm and it is 20 megapixels with a sensor size of 1″ (13.2 x 8.8 mm). The best characteristic to buy this camera is its flip screen for vlogging purposes. It contains a build-in-flash camera with a decent microphone in it.
Sony A7 III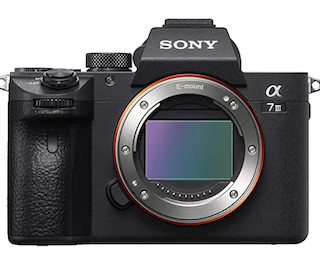 Another successful camera for traveling captures. Sony has been renowned for the past few years, making it highly difficult for the other brands to compete. Its sensor technology, focusing speeds, and dynamic range are implausible besides being inexpensive than competitors. Sony has customized unique models too – And, the Sony A7 III is renowned for videography purposes because of its meager light capabilities; It contains the Full Frame Sensor and Internal Stabilization. It has a 4K video resolution capacity with a high dynamic range. It also includes a weather-sealed body as well for weather safety purposes. No doubt, it's an expensive camera but provides much against the money it charges.
Fuji film X-T3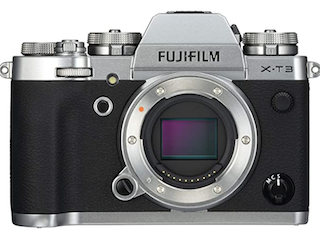 The Fuli Film X-T3 is one of the fantastic travel cameras and a popular competitor to the Sony A7 mirrorless camera. It is one of the very well-made cameras for traveling. The best part of it is the very rugged all-metal dials that regulate this camera's settings. 
There's a drawback for this camera, which is the smaller APS-C crop sensor rather than being Full Frame like the Sony A7. As such, it supports less power in low-light situations and contains very few focus points with half of the battery capacity and no internal stabilization.
However, it includes the 4K video resolution ability with a weather-sealed camera body. The Fuji is a top pick for travelers due to its little measure, great focal point alternatives, and good film camera configuration signs. It's a decent alternative for individuals who would prefer not to spend the additional cash on any other camera brand.
Sony RX100 VII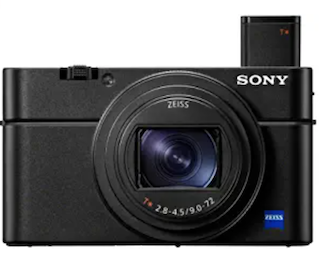 Undoubtedly, one of the best pieces for traveling purposes. It is a semi-professional camera that is easy to fit in a pocket. The Sony RX100 VII has many features as many other larger primary mirrorless cameras used to have. It is one of the expensive cameras, but you can also pick the older models if you are short with cash. For example, you can pick up older models like the RX100 IV for a bit less. They likewise make sensibly evaluated submerged jump lodgings for this line. Sony VII has a 4K resolution Video capacity with a fast focusing and built-in-flash camera, making it the most recommended camera for traveling and vlogging.
---
Wrapping Up
The cameras mentioned above are the best ones, in our view, for traveling purposes. You can opt for the best one from the list above that can best fulfill your needs and demands. Hopefully, the features mentioned above will enable you to know the best traveling cameras in the market.
Latest posts by AllinAllSpace
(see all)