Reading Time:
3
minutes
Musical duos have been around for as long as music has existed. But only a few of them were able to get the perfect sound and harmony. One duo that has been around for quite a while and was able to achieve a beautiful and clean sound is Angus and Julia Stone, a brother and sister from Australia who formed a folk and indie pop group in 2006.
But besides their music, there's something mysterious about the siblings. The first question that usually pops up when listening to their music and viewing their videos – are they a couple? Siblings? What are they? Where are they from? And are they still together? So, let's see.
Background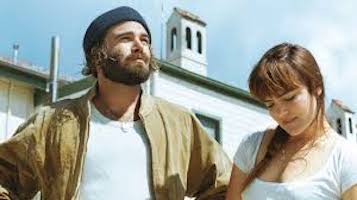 Julia Stone was born on April 13, while Angus Stone was born two years later on April 27, 1986. The siblings were born in Sydney, New South Wales, Australia, along with their older sister, Catherine, to parents Kim and John. The Stone siblings were gently pushed into playing music from an early age by their parents, who had a huge impact on their later decision to be musicians. Ironically, Father John and Mother Kim played together as a duo until the birth of their first daughter. Their father, John, still plays in a band called Backbeat.
Angus and Julia both attended Newport Primary School and Barrenjoey High School. During this time, Angus started writing music, and by the time he graduated high school, Angus started working as a laborer and learned to play guitar. At the age of 19, Julia first learned to play the guitar while the Stone family was on holiday in the Amazon Forrest, when Angus gave her some lessons. Later on, Julia also learned to play the trumpet. The Australian siblings did not have any plans to play music together, and the two were playing separately. Eventually, it was their aunt Cathy Oates who gave them the suggestion to collaborate after seeing them in an early unofficial show. Finally, In 2006, Angus and Julia started collaborating as a duo and released their first single called "Paper Aeroplane".
Their debut album "Chocolate Cigars and Heart Full of Wine" – A compilation of both Angus' and Julia's separate writing creations was released in 2006. They both believed that things naturally flow and unfold the way they roll out. "It kinda comes down to a solid game of Rock, Paper, Scissors," Angus said. Between 2007 and 2009, the siblings spent time in London, UK, writing and singing. During this time, they released their album "A  Book Like This".
And, just like many siblings, they have had a turbulent relationship full of ups and downs. In 2014, the siblings were a bit secretive about their temporary separation after they finished touring 'Down The Way'. "I think we were just ready for this change and were really enjoying ourselves with our own bands and having total control and not having to answer to each other," Julia said in an interview in 2014.
Personal life and musical style
The duo has a relaxed musical style that combines folk and indie mellow rock. Each of the siblings has its own distinct vocal style, but the harmony between the two works great. Nonetheless, each one of the siblings runs a solo career – here's the Julia Stone YouTube channel and Angus Stone YouTube Channel.
As mentioned previously, when it comes to their personal life, the Australian siblings keep their privacy safe. Angus and Julia Stone are not a mainstream act, and their music isn't either. They keep things simple, clean, and private.
Undoubtedly, their music is ideal for a romantic mood and for those who are looking for lyrical chill music. In my view, it is quite similar to other artists like Jack Johnson, Noah Jones, and Paolo Nutini.
The siblings released their latest album, Snow, in 2017 and were never officially separated nor announced their plans to perform together. Still, you might be able to find the duo in a concert when the Covid-19 situation is behind us. Generally, it would be fair to say that Angus and Julia do not follow the industry guidelines and do things their own way.
Angus and Julia Stone discography
Final Thoughts
If you are already familiar with the Stone siblings, then you've landed here out of curiosity. If not, give them a try. While music is subjective, it's always nice to get suggestions from someone who has already been attached to a solo singer or a band. Angus and Julia have something unique, warm, and unpretentious. In my view, the Australian duo is one of the best duos, at least since the beginning of this century. Very few succeed in making eternal music that is suited for different periods in life. In that matter, the Stone siblings, which is not very clear if they still play together, have made it.
Latest posts by AllinAllSpace
(see all)