Reading Time:
4
minutes
Mixing and mastering are the two base components of record producing, and the two of the most annoying part of the recording, at least for some of us. Good mixing and mastering can make a track so much better than its original version and take your track to the next level.
And yet, we are not Dr. Dre or Mark Ronson. LANDR is an online platform for basic mastering production. But you might be surprised that this artificial intelligence mastering software actually improves the final sound quality. We'll go through all the details in this review.
---
---
What is LANDR?
LANDR is an online music software that allows users to upload tracks in various formats which instantly mastered using artificial intelligence technology. The platform was developed by MixGenius in Montreal, QC, and in recent years gained popularity in the music production industry.
Besides the mastering services, LANDR also provides music distribution, plugins, samples and a DAW (digital audio workstation), the Lethal.
LANDR Pricing
LANDR offers a fair pricing model, though it's a bit confusing. Basically, you have three pricing plans which vary based on the files and mastering features. Note that you can switch to a monthly payment which is 6$ for the basic model, 14$ for the advanced, and 39$ for the pro. We recommend to try it out for one month and see if you like the sound.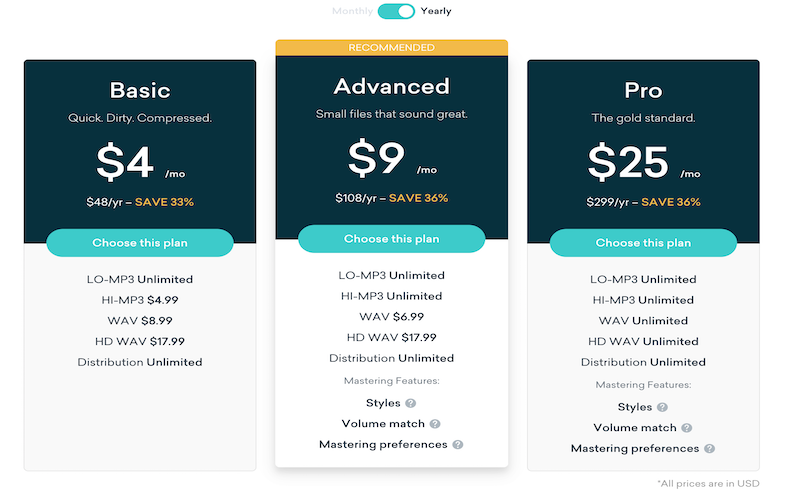 Another option is to choose 'release only' plan, which allows distributing of your tracks to online stores such as iTunes, Spotify, Google Play, etc.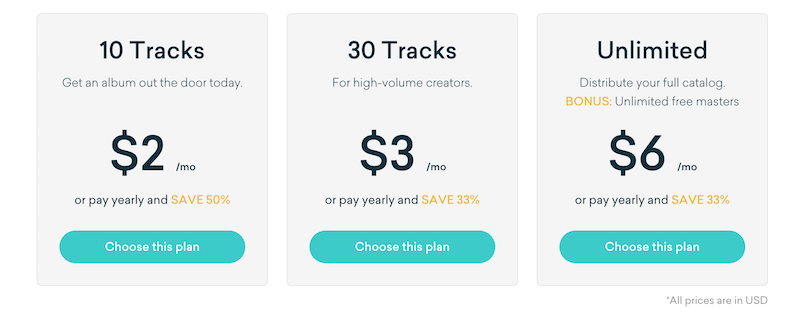 LANDR – Should you use it?
The thing is that if you are looking for a basic mastering software, LANDR can do the work. When you compare this service to hiring music producers, it's extremely cheap. For example, if you decide to hire a freelance producer through SoundBetter, which is a great platform to hire music specialists, the minimum cost for mixing and mastering is around 100$.
Obviously, LANDR mastering services are not even close to human production skills, and the question of whether computer software can replace human hearing is actually an interesting debate. Nonetheless, LANDR works pretty well. Here's a track that was mastered on LANDR.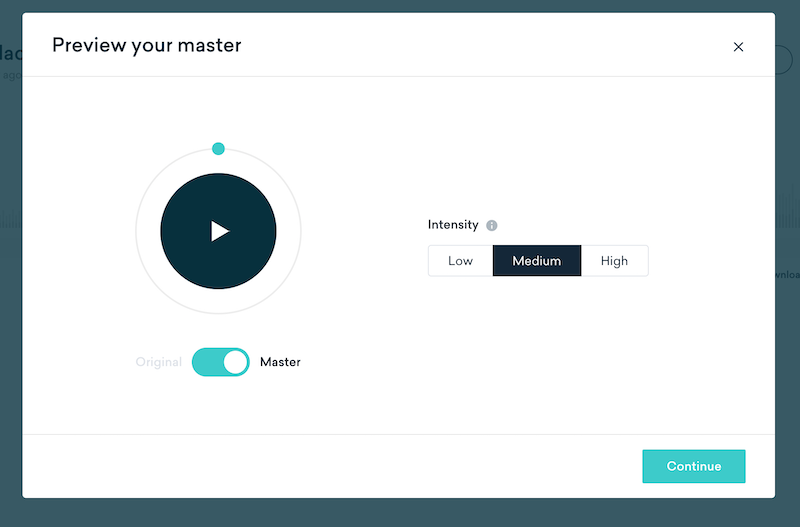 The basic mastering features allow you to choose the intensity level. Personally, I think the medium and high are not helpful and create clippings. But you can hear a preview before mastering and even before you choose a pricing plan. It also depends on the music style you want to produce. LANDR mastering software is better for electronic music rather than live performance which can harm sound quality.
One major flaw in the basic plan is the inability to adjust the sound (available on the advanced plan), which is, in my opinion, should be part of the basic mastering features.
How to set up your account on LANDR?
That's super easy. We need to give credit to LANDR's team – they have a great user interface and the platform is really easy to use.
All you have to do is to sign up on this page with your email address or Facebook login and choose a plan that suits you.
You can use the platform as a web-based or as a desktop app, though I did not find any benfit to use as a desktop application.
LANDR plugins and samples
LANDR is not just a mastering software. In 2017, LANDR also added digital music distribution services and they also provide plugins and samples. Frankly, I did not use their plugins but it seems they have some interesting features. The plugins are part of the Lethal synthesizer.
As for the samples, they don't offer a wide selection of samples but you can definitely use it. They offer pretty cool samples categorized into genres and instruments.
LANDR Lethal DAW
Lethal is a DAW synthesizer developed by Lethal Audio. The plugin is equipped with sounds, features, and functionality to fit every genre from trap to deep house. You can get Lethal for $9.99 /mo. for 20 months and you can try it for 3 days for free.
Yet, the lethal is not as good as other professional DAW and as a matter of fact, lethal is not that cheap. Check here some of the best DAW music production software.
Nevertheless, here are some of the main features of Lethal:
Over 50GBs of professional production quality sounds
All 24 Lethal expansion bundles
More than 1100 instruments and presets
2140 drum and percussion samples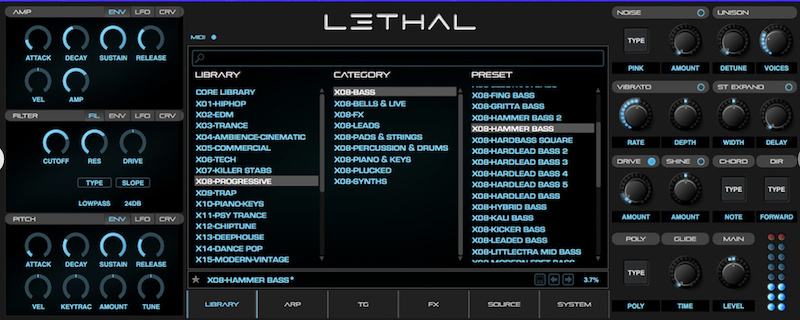 Conclusion
Seriously, 6 bucks??? What's the worst thing that can happen? It's not a big investment. Yet, don't expect something spectacular, it's a basic mastering software. if you do know to mix a track, then LANDR is great, it just gives extra power and sound. I also used LANDR to master a track, including vocals, that was well-mixed and mastered by a super talented producer and honestly, the track sounds better. Another track, however, had some serious issues with the volume and sounds better without LANDR mastering. So, in conclusion, it's kind of flexible but it's a great platform to try out.
Latest posts by AllinAllSpace
(see all)