Reading Time:
7
minutes
Having a dog is like having a child, you want the best for him. A pet hotel Brisbane says, nowadays we understand the importance of stimulating our pets more than ever. Toys and accessories have become vital and really helpful in keeping your best friend healthy and happy.. In this article, we have collected the most innovative and cool dog gadgets you must have!   
Here are the top 20 dog's gadget in 2019
Whistle GPS tracker
With this new gadget, you don't need to worry where did your little terrorist runs to. This GPS fits all sizes and breeds and tracks dog's activity anywhere that AT&T service is available.
This smart device will send you a notification through a mobile application or email when your pet leaves home. It also provides you health insights based on your dog's daily activities, so you will be able to take care of your best friend from every aspect.
---
Slow Eating Dog Bowl
This Slow Eating Bowl improves digestions and stimulates your dog's cognitive intelligence. This bowl comes in different puzzle structures with different difficulty levels. Thanks to this tool, eating has become healthy, fun and challenging!   
---
Automatic Dog Feeder
We all have experienced days when we were worried about who is going to feed our best friend. These days, you don't need to worry about it anymore with this outstanding gadget that feeds your dog automatically. You can schedule 4 Automatic meals per day, with an exact amount at an exact time, and the fun part is that you can even record a message that will invite your dog for its meal!     
---
Automatic ball launcher
We all know how sacred is the tennis ball for our best friends and how much we enjoy playing fetch with them. However, sometimes it is too tiring or we struggle to find the time. This amazing tool makes the task easier and keeps your dog healthy and entertained.  
---
Dog Water Bottle with a Drinking Feeder
This tool can solve your dog's thirst problems when going outdoors. It is easy to carry, leaking proof, and made of durable materials that prevent water pollution. 
---
Our Pet IQ Treat Ball
The treat ball brings a challenge to your dog's game with several difficulty levels that keep your dog mentally and physically active. It is easy to use and comes in different sizes and colors. 
---
Chuckit! Paraflight Dog Toy
This is the ultimate frisbee as it is light and designed for long-distances. The frisbee is made of soft rubber and nylon, is gentle and gradually descending (makes it easier to catch). The Paraflight fetch toy floats in water so you can take it with you to the pool or lake. The Paraflight fetch comes in two sizes for large and small dogs. 
---
Pet on Wheels Pet Carrier
Thanks to this carrier, which is made for up to 10 kg dogs, you can carry your tiny friend on a scooter, motorcycle, bike, and car. It is safe, comfortable and allows your dog to poke its head out and enjoy the ride. 
---
PETCHATZ Digital Daycare

This innovative gadget uses cutting edge technology that provides full daycare entertainment including video chats, treat dispense, and streaming DOGTV. Moreover, it has the ability to record videos of your dog's activity while you are away.  
---
Kong Jumbler Ball
This "ball in a ball" toy is available in two shapes and sizes and will keep your dog active for hours. It does not only bite-proof, but also squeaks makes it the ultimate interactive ball. 
---
Collapsible Silicone Dog Bowl
Going to travel with your pal (or even for just a couple of hours)? This silicon bowl is the best invention for you and will easily feed and water your dog. It is easy to carry, squashes down to a very small size (when it is not in use) and it is suitable for every breed! The bowl comes in different sizes, colors and includes carabineers clip.     
---
Pet Water Dispenser
Hydration can be a very big problem for dogs, and much like feeding our dogs, sometimes we found ourselves outside our houses for a long time, with no one taking care of filling up our dog's water bowl. With this tool, you don't need to worry, as well as remember, to water your dog. The water dispenser can be electronic or manual and comes in different sizes, however, no matter which one you choose, it will fill up your dog's bowl automatically. If you choose to buy an electronic one, the PetSafe Drinkwell Original is highly recommended. It's easy to use and is great in keeping the water fresh and clean (it includes carbon water filter).
Check on Amazon
If you decide to buy a manual pet water dispenser we recommend the Aspen Pet Lebistro Gravity Waterer which comes in large and small sizes and is easy to fill up and clean.  
---
Cooling Mat
Who doesn't like to cool down on a hot day or after a workout? With this gadget, your dog can easily enjoy a refreshing nap. Arf Pets Self Cooling Solid Gel Crate Mat is filled with a solid cooling gel and is self-charging (15-20 minutes of non-use). This cooling mat is lightweight and foldable. It also fits beds, crates and the backseat of the car.
---
PetMuscle Best Automatic Pet Laser Toy 
Honestly, I love playing Lazer with my dog. It is hilarious and one of the best entertainments for dogs 🙂 This cool toy has 16 settings options that will entertain your dog for hours.  
---
Bodhi Dog Combo Brush 
Bodhi Dog Combo Brush does not only remove dead skin and loos furl but also massages your dog. With this product, grooming your dog has never been more enjoyable.
---
Premium Airline Approved Expandable Pet Carrier 
With this expandable carrier, your small dog will enjoy a comfortable, spacious and safe flight along with you in the cabin if you choose to travel abroad with your dog.
---
Oster Gentle PawsNail Grinder 
With this tool, you won't have to go to the vet and won't have any painful scratches. This nail grinder is easy to use and ensures your dog's nails won't be overcutting. 
---
Walky Dog Plus Handfree Bicycle Leash 
Thanks to this tool you can tie your dog to your bicycle and start pedaling peacefully. Walky Dog Plus Handfree Bicycle Leash can be easily locked on any bike and the leash length can be adjusted based on your needs.
---
Illumiseen Led Collar 
This cool accessory is not only fashionable but also a lifesaver. Thanks to the Illumiseen Led Collar your dog will always be seen at its best! 
---
Pet Car Seat Cover 
With this excellent product you can be relaxed regarding scratches and furl. It also can be used to protect the car seat from juice, mud, etc. The Pet Car Seat Cover is easy to install in cars, trucks, and SUVs.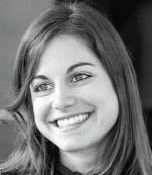 Latest posts by Daniel S.
(see all)