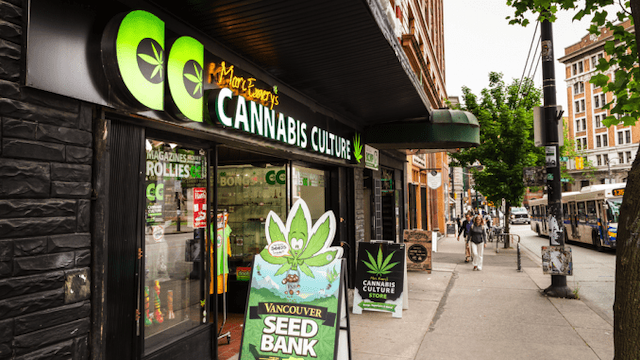 Reading Time:
2
minutes
With the legalization of recreational weed across the country, now you can puff your favorite joints and hash. But, first, you need to get familiar with the legal rules of a particular province or territory. It doesn't matter you are a resident here or tourist, set of laws remain the same. In addition, the government certified physical cannabis stores are not available in all provinces and territories. But, buying weed from an online dispensary in Canada is still the people's favorite option.
Ordering dried plant, CBD oil & capsules, pre-rolled joints, and hash is legal across the country. Some of the online dispensaries provide permitted distillates and concentrates as well.
Not all the online dispensaries are licensed to supply weed to every state. One should confirm the rules and regulations before ordering weed online. Only the government authorized distributors can sell legal cannabis to licensed provinces and territories.
Now, let us discuss some factors that matter when buying weed from online stores.
Legal Age for Buying Weed
Age does matter when you opt to buy weed online in Canada. In Alberta and Quebec, the minimum age to order weed online is 18 years, while in other permitted provinces the age is 19 years. One must follow the exact guidelines to avoid any legal troubles. The postal laws in the nation help keep your private information secret. Nobody can identify that legal cannabis is being delivered at your doorstep. That is why it is good to order legal marijuana from online dispensaries.
Carrying Quantity   
Are you a weed lover and desire to buy tons of it? If yes, then Canada might not be the right place. You are allowed to carry only 30 grams of dried cannabis in public. More than the permitted quantity will leave you with nothing but legal charges. And, for buying edibles and concentrates for logical use, you have to contact the authorities first. Concentrates with a high level of THC are still not available at any online dispensary in Canada.
Where to Buy?
Buying legal cannabis from licensed distributors would be a wise decision. It will keep you safe from charges and chemical-based weed products. Besides, every province and territory follows different rules for buying cannabis. So, it is essential to know the laws first. Online dispensaries are the best choice to buy weed online. You get great discounts while ordering from renowned stores.
Crossing Nation Boundaries
You like smoking joints and voyaging the world too. But, you are not at all allowed to cross national boundaries with pockets full of weed. It is illegal to carry weed when you are crossing the border. Instead, you might have to face serious criminal charges for doing the same. However, in Canada, the domestic flights allow you to travel with the appropriate amount of weed.       
A Take Home Message
All in all, these factors ask for consideration when buying weed from an online dispensary in Canada. Make sure to follow the legal restrictions to avoid any charges.       
Latest posts by AllinAllSpace
(see all)