Reading Time:
5
minutes
No matter what is going on, New York is a cool place to be and there is always something to do in the 'Big Apple'. Even with all the social distancing rules with COVID-19, there is plenty to see in the most popular city in the world if you wear your mask, use hand sanitizer and maintain distance from others.
The strength of New York is diversity – Historians will enjoy the memorials and museums and outdoorsy folks have plenty of parks to enjoy. And to make your day free and easy, you can always drop off your parcels and bags at one of the luggage storage places in New York to lighten the load.
While things are a little different right now due to COVID-19, there is still fun to be had in NYC. We've compiled a fantastic list of more-than-cool things to do in the Big Apple, and although we know you don't need any reminders about how to go about it, we'll say it again.
Stay six feet away from those not in your group, wear your favorite mask, and have an awesome time!
Memorials in New York
Most of the memorials are outdoors so you will not have any trouble finding a COVID-19 safe site to visit. From the 9/11 Memorial to the Statue of Liberty, there are over 1,000 memorials to see in the city. Don't forget your mask.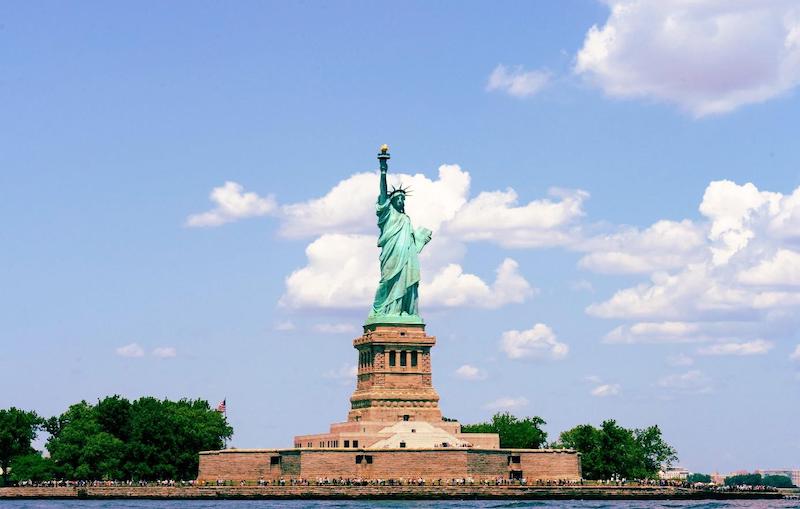 Although the interior of the Statue of Liberty is closed, you can still visit the island, check out the museums, and get a bite to eat at the café or restaurants there. You can even get some souvenirs at the gift shop. And, you will definitely be able to get some great pics of the famous lady liberty.
This beautiful and serene memorial to those lost in the 9/11 attack is a great place to understand the loyalty and bravery of New Yorkers. The twin reflecting pools of almost an acre features the largest man-made waterfall in the United States. Get some selfies here to remember your visit.
Another fantastic reminder of 9/11, The Sphere is a recovered artifact from the Twin Towers that was damaged in the blast but still stands as a survivor. At 25 feet tall, the sculpture is located in Liberty Park and ironically was a tribute to peace through world trade from Fritz Koenig, an artist in Germany.
Museums in New York
Most of the museums in New York are now open as well, so you can check out some of the history of the city and the state while you are in town. Get some selfies at the Metropolitan Museum of Art or the Museum of Modern Art or just stroll through the History Museum. All museums require a mask.
Museum of Modern Art (MoMA)
Any day but Monday (reserved for members), you can check out some of the most amazing art in the country at MoMA. From paintings by Felix Feneon to sculptures by Judd as well as collections from the 1880s until now, this museum has it all. Be sure to reserve your spot online.
American Museum of Natural History
The American Museum of Natural History has been displaying the world's history since 1869. Learn about the universe, nature, and human culture while enjoying artifacts that unlock the mysteries of our past. See the diorama in the Hall of Biodiversity and the 750 marine creatures in the Family Hall of Ocean Life while you are there.
Founded in 1895, Brooklyn Museum is also very old and has a great collection of Egyptian antiques over 3,000 years old. You can also see arts from Europe, Islam, Africa, and America. With a variety of rotating art collections like Indigenous environmental art to designs from 1880 until now, you can see something new every time you go.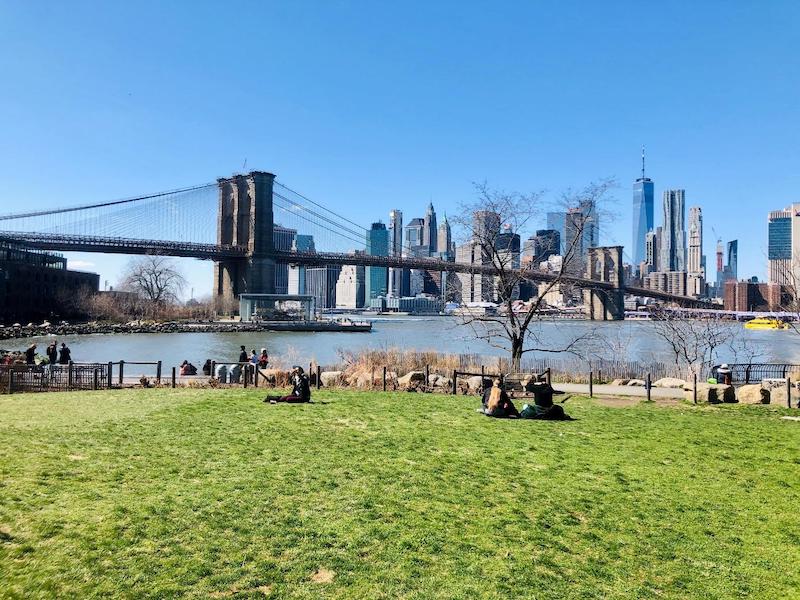 Parks to Enjoy
Almost every park in New York has reopened although it is best to check first, as things can change daily. But as long as you wear your mask and practice social distancing, you can enjoy many of the city and state parks in New York.
This huge park has a bunch of different memorials to explore and enjoy, too. In fact, there are 29 sculptures where you can get some unique selfies and learn about New York's past while you are at it. They also have a zoo with thousands of animals, as well as lakes and gardens to explore.
As the most well-known bridge in the world, it is no surprise that the Brooklyn Bridge has its own park. With more than 85 acres along the East River, there are six piers and even a beach to enjoy. They boast outdoor eateries, huge green spaces, and a variety of playgrounds and trails.
Flushing Meadows Corona Park
Home to the Unisphere, Flushing Meadows Corona Park was also the site of two World's Fairs and was once home to the Matinecocks, who were the first settlers in 1640. Now you can enjoy the trails, lake, paddleboat rentals, and the Queens Zoo, which is now open to the public.
Places to Shop
For some of the finest items, you can buy on Fifth Avenue to the most unique items at the Grand Bazaar NYC, New York is a city that has it all. Shopping during the COVID-19 crisis can be different than your usual spree, but there are many places that are open to those wearing masks and practicing social distancing.
Fifth Avenue has a history of being the street where the rich people shop, but it has changed over the years. The fun Japanese shop, Uniqlo, sells fashion items from leggings to cashmere, all under $100. They also have upscale shops like Tiffany & Co., Bergdorf, and Victoria's Secret.
Westfield World Trade Center in the Oculus
Located inside the amazing sculpture Oculus, this mall has 75 shops, from the Apple Store to WeWork Office Supplies. Browse 13 luxury retailers, 37 fashion shops, 18 jewelers, and 15 shoe stores. And if you get hungry, there are 34 eateries, including 14 cafés, 11 fast food joints, and 22 specialty food places.
The City of New York also boasts some of the best outlets where you can get brand name items at bargain prices. Woodbury Common has over 220 stores, Empire Outlets has over 100 shops, and there are two Tanger Outlets with hundreds of name-brand stores.
Enjoy New York
Wherever you go and whatever you choose to do in New York, be sure to wear your mask, practice social distancing, and respect others. It's easy to do. It is also the smart and responsible thing to do. After all, you want to stay healthy and keep others healthy while you have fun.
Enjoying NYC to the fullest is still possible, despite the ongoing pandemic. Relax in the great outdoors, spend some time browsing shops, and explore museums or memorials.
Latest posts by AllinAllSpace
(see all)