Reading Time:
< 1
minutes
If you are one of the people who is seriously troubled by the Coronavirus outbreak in China and other countries, any information about the outbreak of the virus may be extremely useful. A few days ago, Johns Hopkins University has launched a site that presents all the important information about the Coronavirus – Total confirmed, total death, and total recovered. The site includes an interactive map of the major outbreak locations of the disease.
Additional tabs also provide more detailed information on each country, including a number of reported cases, mortality and recovery rates. The site draws the information from only reliable sources such as the CDC (United States Disease Control Center), the World Health Organization, the European Disease Control Center and, of course, the National Health Organization.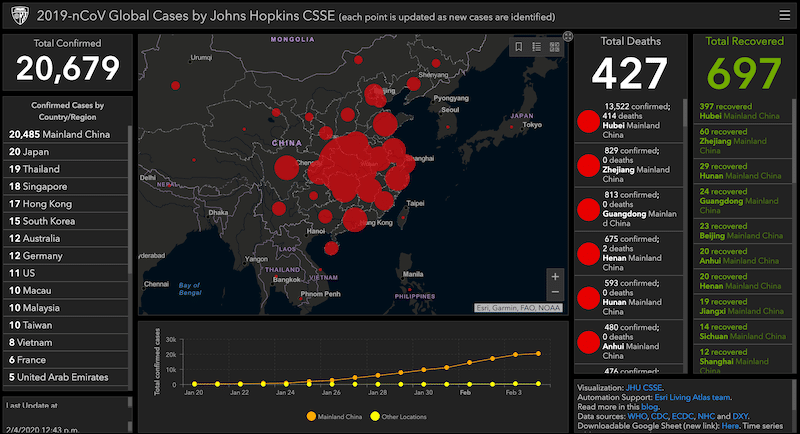 The Coronavirus epidemic continues to rage and disrupt the global economy, but not only. Though the global community remains suspicious that the information transmitted from the Chinese authorities is not reliable and misleading, but according to various sources, this time the death toll figures from the Chinese are relatively accurate. Yet, with the technological developments these days and the ability to track Big Data including epidemics, it is extremely difficult to hide information and as a result, the global community has more ways to receive reliable data.
Latest posts by AllinAllSpace
(see all)