Reading Time:
4
minutes
Expecting an additional member of the family could be an exciting stage and planning what things to buy for the baby is another exciting thing yet hard to do because of a lot of things to consider and options you get to choose from. Buying a gift for a baby is quite a struggle because they don't get to tell you what they want or what they're interested in. So let me help you with that.
Below is a list of innovative and unique things to buy for a baby that may help you choose.
Here are 10 cool things you can buy for your baby
1. Fridababy Baby Basics Kit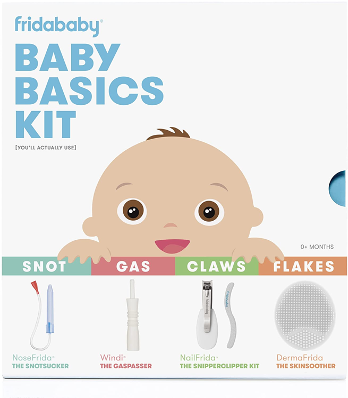 They call it a practical baby kit for a reason. This baby kit helps with baby snot, relieves gas, a safe nail clipper, and a skin soother that removes dry skin. You don't have to worry about this kit because it is non-invasive, comfortable, and convenient.
---
2. Baby Brezza One Step Sterilizer and Dryer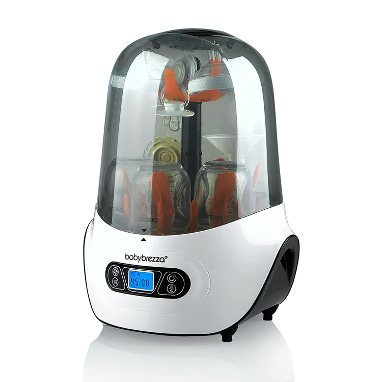 Every parent ensures a baby's safety. So you try your best for them to have germ-free stuff. This is not just an ordinary sterilizer, but it offers 4-in-1 functionality as it is used as a sterilizer-dryer, sterilizer only, dryer only, or a storage system. This automatically sterilizes and dries baby bottles, pump parts, which saves you time. It also uses natural steam to sterilize effectively. The product remains sterile for 24 hours when left unopened. And as for storage, this can hold up to six bottles, pump parts, and accessories.
---
3. Baby Shusher The Sleep Miracle Sound Machine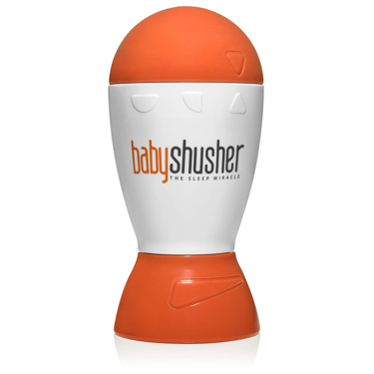 When you purchase this baby shusher, you are basically helping yourself a good night's sleep during those early infant months. Its noise is similar to what the baby hears in their mother's tummy which helps them put to sleep. It also has an adjustable volume which helps put the little one to sleep without waking everyone else. Its 15-30 minute timer is enough to lull the baby to sleep.
---
4. Coway Airmega 150 Air Purifier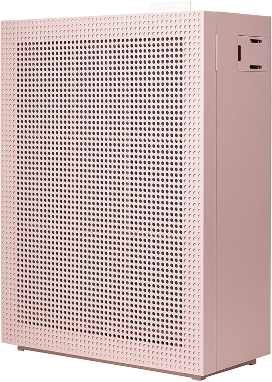 Keeping the baby's health is the most important thing any parents want. Parents want to make sure the baby's surroundings and the air that it breathes are clean. This air purifier captures and reduces up to 99.99% of 0.01-micron particles in the air, including pollen, pollutants, and other allergens which ensures the little lungs are healthy. It also reduces volatile organic compounds and reduces odor.
---
5. Owlet Monitor Duo Smart Sock 3 + Cam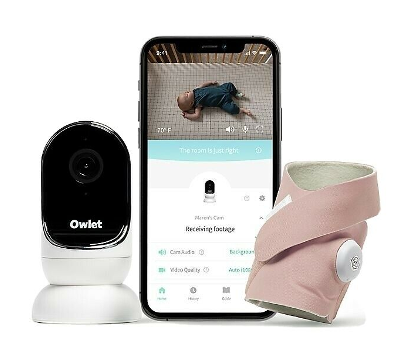 A smart baby monitor is a thing nowadays, but its camera's accompanying sock is what sets Owlet apart from others. The sock monitors the baby's heart rate, blood oxygen level, and its advanced system arms you with the best tools to better understand your baby's sleep and be there when they need assistance sleeping.
---
6. Moms Infant Tub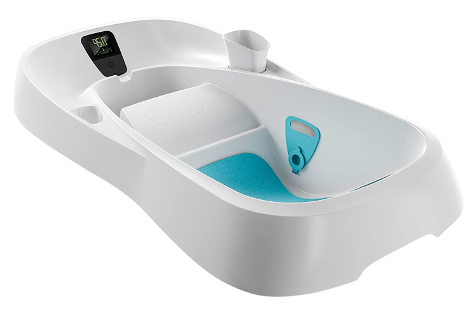 This product saves you from the hassle of buying different baby bath accessories. This infant tub gives you what you need. It keeps track of the temperature, has separate basins for clean and dirty water, and even comes with a handy rinse cup. And amazingly, it fits your sink to save you from backaches!
---
7. Moss & Fawn Forage Feeder Teether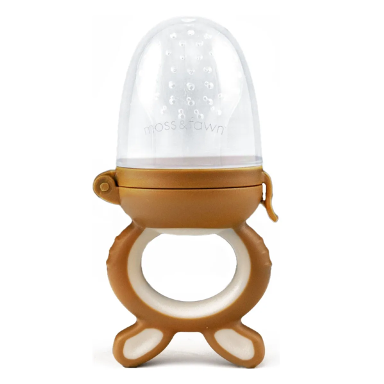 Why would you love this product? It is simply because it is made of non-toxic food-grade silicone, free of harmful chemicals, easy to clean, durable, soothes sore and swollen gums, safely introduces new foods, and promotes self-feeding skills. This starts as a teether and a way to slowly introduce solid food to your baby.
---
8. The Tot Rock Blocks Terra (Set of 16)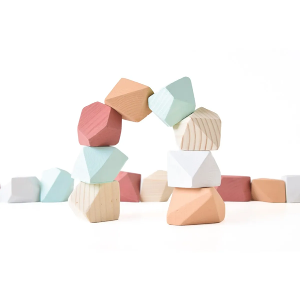 Playing blocks helps in problem-solving skills. These are not just ordinary blocks. It comes with unique block designs and is free-form which promotes your baby's creativity. And most of all, it is eco-friendly.
---
9. Hatch Baby Rest Night Light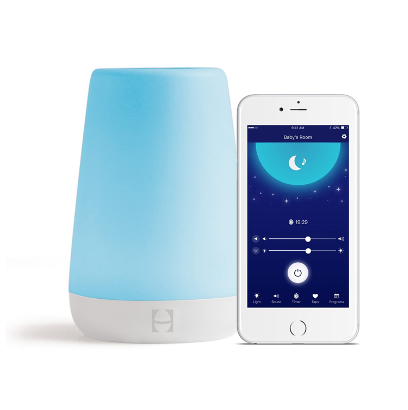 It is multifunctional — serves as a nightlight, sound machine for a nursery, and time-to-rise alert. It is easy to use because parents can control this amazing gadget through their phones and can be used from birth to toddler years.
---
10. Portable Diaper Changing Pad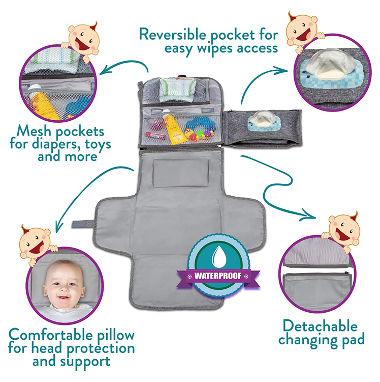 Diaper changing could become a hassle especially when you are traveling. The convenience of bringing everything in a bulky bag and the comfortability of your baby could be your problem. But this product will save you from all those things. It is a perfect portable changing station — a clean, waterproof, and safe changing mat wherever you go. It is convenient to carry, which you can easily attach to strollers or bags. It has a smart wipes pocket that grants easy access to wipes. Thanks to this portable diaper changing pad, changing your baby's diaper has become easier, convenient, clean, and safe.
---
Latest posts by AllinAllSpace
(see all)