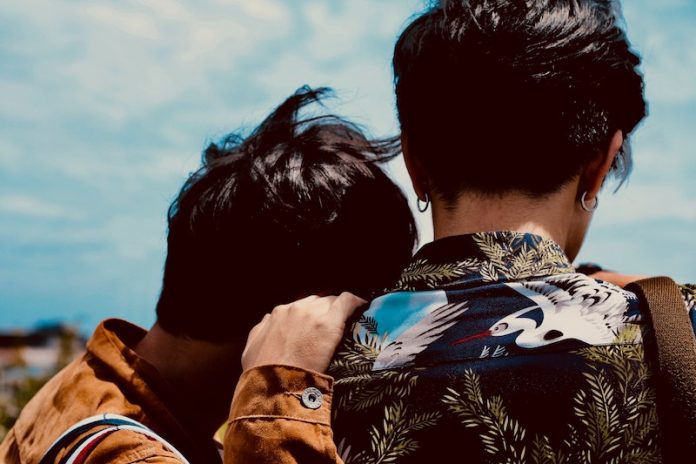 Reading Time:
15
minutes
The civil rights of the LGBTIQ (Lesbian, Gay, Bisexual, Transgender, Intersex, and Questioning) community have been practiced and have improved over the years. However, in some countries, the LGBTIQ community is still facing discrimination and denial of their rights, which became the reason why they want to relocate to another country or to go and live in their partner's country of residence and receive a same-sex residence permit.
There are countries that allow same-sex residence permits to unmarried same-sex partners through Golden Visa, civil union and registered partnership, interdependency visa, and others. In this post, we explore this topic and include all the countries that allow residence permits for same-sex couples as of 2022.
First, what are the benefits of these permits?
Golden Visa
A Golden Visa or a Residence by Investment Programme is a type of residence permit offered by several European countries. This residence permit allows the holder (and the family members) freedom of movement, to relocate and reside within the Schengen Zone.
Civil Union and registered partnership
In some European Union (EU) countries, it is a legally recognized arrangement similar to marriage. This is created primarily as a means to provide recognition in law for same-sex couples. Civil unions allow two people who live together as a couple to register their relationship with the relevant public authority in their country of residence.
Interdependency Visa
This is a temporary visa that allows residency to a foreign national in a lesbian or gay relationship with an Australian citizen or permanent resident (or eligible New Zealand citizen. This also allows a work permit. Two years later, a permanent visa is decided.
---
Read on to know the countries that allow same-sex residence permits.
Countries that open and allow same-sex residence permit
Australia
Since 1995, Australia has provided immigration rights to binational same-sex couples through an "interdependency visa". An interdependent relationship is one in which a couple has a mutual commitment to a shared life to the exclusion of all others, and the relationship between the couple is genuine and continuing while living together. To be eligible for an interdependent visa, one must:
Be sponsored by a partner who is a citizen or permanent resident;
Be at least eighteen;
Not be a close relative;
Demonstrate a "genuine and continuing" relationship;
Show the partners have been in an interdependent relationship for at least twelve months;
Show they are living together or only temporarily separated;
Meet health and character requirements.
The foreign partner applies for temporary and permanent visas at the same time. The temporary visa is approved once all the criteria are met. A permanent visa may be granted immediately if the couple has already been living together for five years or more, and the waiting period may be reduced if the couple has a dependent child.
Belgium
Since 1997, Belgium has recognized same-sex relationships for immigration purposes. A partner in a "stable relationship" with a person residing legally in Belgium may apply for a Type D visa. A Type D Visa allows an extended (longer than ninety days) stay in the country. The application procedure is the same for same-sex and opposite-sex relationships. The foreign partner must present:
Proof that the other partner is a lawful Belgian resident or citizen;
Documents proving that neither of the parties is married to someone else;
A birth certificate;
Evidence of the stability of the relationship;
Evidence that the partner living in Belgium has sufficient means of support;
A declaration of financial responsibility for the cohabiting partner signed by the partner living in Belgium;
A certificate of good conduct;
A medical certificate.
Brazil
On December 3, 2003, the National Immigration Council issued a decree that allows temporary or permanent visas to be given to same-sex partners of Brazilian citizens who can provide any of the following:
A "certificate of concubinage" issued by a governmental office in Brazil or abroad;
Proof of "stable partnership issued by a Family Court Judge or the corresponding authority in Brazil or abroad";
Proof of mutual dependency issued by a government body in Brazil or abroad;
Certification "or similar document, issued by a civil registry authority or the equivalent abroad, of cohabitation for more than five consecutive years";
Proof of "a common dependent child."
Further, couples with children and those who have legally formalized their partnership within or outside Brazil can enjoy immigration rights similar to married couples. However, same-sex couples unable to meet these criteria, like unmarried opposite-sex couples, can apply for a so-called "concubine visa," granted on a discretionary basis.
Canada
Through the Immigration and Refugee Protection Act, the corresponding Immigration and Refugee Protection Regulations, and the Civil Marriage Act, which allow couples to marry regardless of gender, a same-sex couple may immigrate to Canada in the same ways as opposite-sex couples.
Under Canadian law, a Canadian citizen or permanent resident may sponsor his or her partner for immigration purposes in three ways:
As a spouse
A Canadian citizen or a permanent resident can sponsor a partner (either same-sex or opposite-sex) as a spouse if they are married. For same-sex couples, Citizenship and Immigration Canada (CIC), the Canadian government agency in charge of immigration, has developed an "interim policy" which requires same-sex couples to marry in Canada.
As a common-law partner
A couple must have cohabitation in a conjugal partnership continuously for at least one year in order to qualify as common-law partners. Some of the evidence that CIC considers in determining cohabitation includes joint bank accounts, joint ownership of a home, a joint lease, and/or joint management of household expenses.
As a conjugal partner
Canadian law defines a conjugal partner as a foreign national residing outside of Canada who is in a conjugal relationship (but not cohabiting) with the Canadian sponsor for a period of at least one year. CIC defines a conjugal relationship as "more than a physical relationship.  It is a mutually dependent relationship, and it has some permanence and the same level of commitment as a marriage or a common-law union. To be qualified, the conjugal partner must be a resident outside of Canada, and only when "exceptional circumstances" prevent the couple from living together will CIC allow immigration under this category.
Denmark
When Denmark became the first country to register lesbian and gay partnerships, Danish nationals and permanent residents can sponsor foreign same-sex partners as part of a broader partnership recognition policy dating back to 1989.
A foreign partner who is neither legally registered nor married to a resident in Denmark also may apply for residence as a "cohabitating companion," so long as the couple meets the same requirements as legally recognized couples and can, in addition, demonstrate that their relationship has been a regular, long-term one (e.g., eighteen to twenty-four months at a shared address).
Usually, residence permits should be applied for in the foreign partner's country of origin or domicile, but if the partner is legally in Denmark in another immigration category, he or she can apply there. Immigration requirements for spouses, registered partners, and cohabitating companions include:
That they are at least twenty-four years old;
That the partners have a greater attachment to Denmark than to another country;
That the partner already resident in Denmark must own or rent reasonable accommodation;
That the partner already resident in Denmark must be able to support his/her partner.
Finland
Since 2001, Finland has granted immigration benefits to same-sex couples as part of a broader partnership recognition policy. The spouse or cohabitant (regardless of the gender)  of a Finnish citizen or permanent resident may apply for a residence permit on the basis of family ties.
The spouse or cohabitant of a foreign national living in Finland must apply for a residence permit (the decision on a residence application is typically reached in four to six months) before coming to Finland and must remain abroad while waiting for a decision unless granted a visa for a visit.  However, the spouse or cohabitant of a Finnish citizen may come to Finland without getting a residence permit in advance and may stay in Finland until the application is decided.
The application must be supported by appropriate documentation:
proof of marriage,
registered partnership,
or cohabitation
France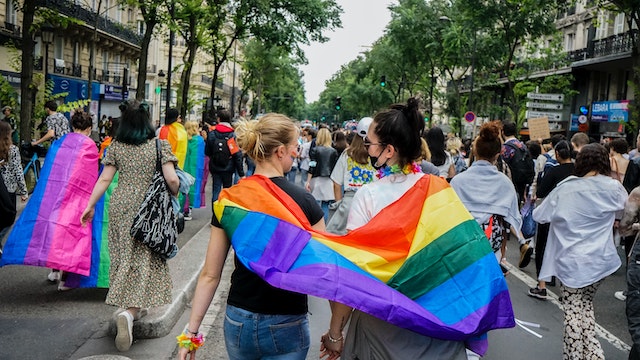 The "Pacte Civil de Solidarité" law ("PACS," or Civil Solidarity Pact, which was passed by the French National Assembly in 1999) offers all unmarried couples, same-sex and opposite-sex, a legal status carrying some but not all of the benefits of marriage. The act defines the PACS as "a contract concluded between two physical persons who have reached the age of majority, of different or the same gender, for the purposes of organizing their life in common."
A foreign partner in a PACS with a French citizen can obtain a temporary residence permit ("permit de sejour") after a one-year waiting period is subject to annual renewal through the local mayor's office which then, after five years, a "permis de sejour" holder is eligible to apply for permanent residency (which in France means a ten-year permit). However, PACS has to be at least three years old to be considered a defining factor for a permanent residency application. A PACS less than three years old can still be a contributing factor, but the weight attached to it will be at the discretion of authorities in the local area (Département).
 Article 12 of the PACS law states that in considering the grant of permanent residency to a foreign partner, the existence of a Pact is "one of the elements for assessing personal connections in France."
Germany
In a 1996 decision, the Higher Administrative Court in Münster, which has sole jurisdiction in Germany over visa appeals, ruled that the European Convention on Human Rights required that the same-sex foreign partner of a German national be granted a residence permit. The government was thus obliged to give a visa to a Romanian citizen so that he could join his German partner.
The Lifetime Partnership Act, passed by the Federal Parliament, entered into force on August 1, 2001, that allowed same-sex couples throughout Germany to enter a new legal status (Eingetragene Lebenspartnerschaft, "registered life partnership") carrying most of the rights enjoyed by married heterosexual couples.
The foreign partner of a German national or resident can apply for a "long-stay visa" at a German consulate in their country, showing their partner's sponsorship and the intention of registering their partnership after arriving in Germany. Foreign partners already in Germany, as temporary residents or visitors, can change their status to permanent residents once the partnership is registered.
If the sponsor is a German citizen or permanent resident, their partner has a legal right to a residence permit. If the sponsor is a citizen of another European Union country working in Germany with a temporary "EU residence permit," granting residence to the partner remains discretionary. All sponsoring partners have to show:
That he or she is financially able to support both partners;
That he or she is not receiving social assistance.
Iceland
Since  Iceland created the status of registered partnerships for same-sex couples in 1996, the country recognized immigration rights for the foreign same-sex partners of its citizens and long-term residents. Article 13 of the Act on Foreigners includes not only a person in a registered partnership but also a cohabiting partner as among the "closest family members" entitled to reside in Iceland under a "Permit to Stay."
Iceland's Regulation on Foreigners codifies these immigration rights. It stipulates that both registered partners and cohabiting partners must:
Be eighteen;
"Be able to demonstrate that they have lived together in registered cohabitation or cohabitation otherwise confirmed for at least two years, and intend to continue their cohabitation."
Foreign registered partners and cohabiting partners enjoy essentially the same immigration rights as married spouses, including the right to turn a Permit to Stay into a permanent residence. To obtain a Permit to Stay, any foreigner must show:
A source of financial support;
Secure lodging;
Adequate medical insurance.
Israel
In 2000, the Ministry of Interior moved to recognize unmarried relationships—both heterosexual and homosexual—for immigration purposes. The policy has undergone several minor alterations since, though.  In its present form, the couple must satisfy ministry officials that their relationship is:
genuine or "sincere" and
that they are running a home together; the foreign national is then granted a one-year work permit.
After a year and after a re-examination, the foreign national can receive temporary resident status (this status is renewed annually). After seven years, the foreign national can become a permanent resident.
Netherlands
Dutch law, much like Canada's, extends broad and equal immigration rights to same-sex binational couples. Same-sex and opposite-sex couples have the same three options for legal recognition of their relationship:
civil marriage,
registered partnership, or
a cohabitation agreement.
Under Dutch law, the foreign spouse, registered partner, or unmarried or unregistered partner of a resident of the Netherlands is entitled to a Provisional Residence Permit, as the first step toward a full residence permit. The application can be made in the Netherlands or at a consulate abroad.  The couple must show that they:
Intend to live together in a joint household in the Netherlands;
Are both at least eighteen;
Are both unmarried to anyone else.
The Dutch resident sponsor:
Must have a long-term job;
Must earn at least the family minimum wage set by the National Assistance Act.
If both couples (either same-sex or opposite-sex) are foreigners, one must have either a permanent residence permit or obtain a statement from the Aliens Police specifying his or her status under the Aliens Act. Thus, under Dutch law, it is unlikely that two foreigners could immigrate together to the Netherlands as a couple unless one of them already legally lived there.
New Zealand
New Zealand allows eligible citizens and residents to sponsor a foreign partner's residency application. The 1999 Immigration Regulations define "partner" as "the civil union partner or de facto partner of the applicant." Evidence of the partnership can include:
A marriage or civil union certificate;
Evidence of exclusivity and emotional commitment, such as joint decision-making, sharing of household duties, or parental responsibilities;
Financial dependence or interdependence, such as shared income, bank accounts, money transfers to and from one another's accounts;
Evidence of communication if significant time was spent apart;
Evidence of the duration of the relationship;
Photographs together, or evidence of public or family recognition of the relationship;
Proof of shared residence.
To apply, the couple must:
Be living together for at least one year in a genuine and committed relationship;
Be eighteen or over, or between sixteen and eighteen if they have the legal consent of parents or guardians;
Have met before the residence application was made;
Not be relatives.
Immigration authorities must be satisfied that the relationship is "genuine and stable" and that the partners intend "to remain in it long-term and to be exclusive to each other [and] that the relationship is likely to last."
The couple can live together in New Zealand while awaiting a residence visa, and officials may give the immigrating partner a work visa or work permit before issuing the residence visa so that the couple can fulfill the twelve-month cohabitation requirement.
An eligible sponsor must be:
a citizen or resident of New Zealand and
must not have been "the perpetrator of an incident of domestic violence which resulted in the grant of permanent residence to a person under [the asylum] policy for victims of domestic violence."
If that citizen partner has already sponsored someone for immigration, they cannot sponsor another person for five years.
Once granted a residence visa, the foreign partner can then apply for a residence permit, which allows him or her to live, work, and study in New Zealand indefinitely.
Norway
Through the Registered Partnership Act, in 1993, Norway provided legal recognition to same-sex couples. A registered partnership has most of the legal rights of heterosexual marriage.
Provisions of Norwegian legislation dealing with marriage and spouses apply equally to registered partners. These are the following:
The foreign spouse or registered partner of a Norwegian citizen needs merely prove that the citizen partner lives or intends to live in Norway.
The foreign partner of a non-Norwegian national who has Norwegian residency must also prove that the two have been married or in a registered partnership for at least three years.
Additional requirements include that both partners were over eighteen when they entered into the marriage/partnership and that the sponsoring spouse/partner shows sufficient income to support them.
Immigration rights are also available to foreign unmarried and unregistered "cohabitating partners" of Norwegian citizens or residents.
They must show that they have "lived together in a permanent and established relationship as cohabitants for at least two years and intend to continue their cohabitation."
Exceptions are possible where,

"because of work or other practical reasons," they have been unable to live together;
partners can "document contact on a regular basis" along with "concrete plans to move together to a joint residence."
Portugal
In 2001, Portugal's Parliament passed a "Law on the Protection of De Facto Unions," which extended the legal status of de facto couples, or common-law spouses, to any couple "independent of sex" who could show that they had cohabited for more than two years.  The benefits accorded such couples were substantially less than those of heterosexual marriage but included inheritance, pension, insurance, and tax rights.
The government recognized these relationships for immigration purposes by extending "authorization for residence" to same-sex partners in a de facto union with Portuguese citizens or permanent residents.  Applicants must provide:
Proof of unmarried status;
Other documents proving common-law partnership for at least two years," including "joint bank accounts, joint individual tax return and other relevant means of proof";
Proof of accommodation in Portugal;
Proof of means of subsistence in Portugal;
Any criminal records
At first,
the partner will receive a temporary authorization for residence, valid for two years and renewable for successive periods of three years.
Then,
after either five years (for citizens of lusophone countries) or eight years (for other nationals), the partner is eligible for a permanent residence authorization.
South Africa
On December 2, 1999, South Africa's Constitutional Court held that a foreign partner in a same-sex relationship with a citizen or permanent resident must be afforded the same immigration rights as a married person.
The Immigration Act of 2002 provided that
"The Department [of Home Affairs] shall issue a permanent residence permit to a foreigner who…is the spouse of a citizen or resident." It defined "spouse" as "a person who is a party to a marriage, or a customary union, or to a permanent homosexual or heterosexual relationship which calls for cohabitation and mutual financial and emotional support, and is proven by a prescribed affidavit substantiated by a notarial contract." Provisions in the Immigration Act of (?) 2002 about obtaining permits for employment also extended equally to same-sex partners.
In 2005, the Constitutional Court decided that the full title and rights of marriage enjoyed by heterosexual couples could not be denied to lesbian and gay couples.
Spain
Spain was recognized as one of the most culturally liberal countries in the world. Same-sex marriage and adoption were legalized in 2005.
By virtue of Spanish legislation 14 of 2013 enacted in September, an applicant for the Spanish Golden Visa can add a spouse or a person with an analogous effective relationship. By virtue of this provision thus same-sex couples are also allowed to apply for the Spain Golden Visa. It is imperative however that the relationship is proved to the Spanish authorities who have the discretion to decide whether such would constitute an 'effective relationship'.
Applicants willing to obtain residence in Spain under this program are required to invest a minimum of €500,000 in real estate located in Spain and to keep such property for as long as they require the residence permit to be valid. Real-estate investment can include both residential and commercial property.
Sweden
Sweden provides immigration rights to binational same-sex couples as part of a broader policy recognizing same-sex relationships. Sweden created the category of registered partnerships for such relationships in 1994.
In addition, in 2003 a gender-neutral act on cohabitation gave same-sex cohabiting couples who have not entered a registered partnership the same rights and responsibilities as their unmarried opposite-sex counterparts.
A foreigner may obtain a residence permit on the basis of family ties if:
he or she is or plans to be married to,
entering a registered partnership with, or
cohabiting with a Swedish national or resident.
Partners in same-sex or opposite-sex relationships are subject to the same immigration requirements.
The partner seeking a residence permit must normally apply to a Swedish consulate in their country of residence.
The consulate will interview the applicant and review documentation—letters, photographs, a marriage or registered-partnership certificate, or evidence of cohabitation—proving the relationship to the person in Sweden.
The consulate then will forward the application to the Migration Board in Sweden.
Residence permits are normally granted on a yearly basis for the first two years.  After that, if the Migration Board decides the relationship is still a serious one, the foreign partner can be granted a permanent residence permit. If the partners—whether married, registered, or cohabiting—have lived together for at least two years before the move to Sweden, the foreign partner may receive a permanent residence permit immediately.
Switzerland
In 2003, after two cantons (Geneva and Zurich) had passed bills giving registered-partners status to lesbian and gay couples, the Swiss federal government began opening immigration rights to foreign same-sex partners of Swiss nationals and residents, provided they could prove a stable and committed relationship of at least one year.
However, in 2004, the federal parliament passed a bill creating registered partnerships for same-sex couples at the national level.  This status gave most of the rights of marriage to those partners, excepting adoption and access to reproductive technologies.  The bill amended immigration law to extend the same rights to registered partners as to heterosexual spouses and mandated that marriages and civil partnerships between people of the same sex validly entered into in other countries would be recognized in Switzerland.
A Swiss national or resident's foreign same-sex partner, if living outside the country, will be able to apply for a three-month visa to visit Switzerland and conclude a registered partnership.  After the partnership is registered, the foreign partner is eligible for a Type B residence permit, which allows a working visa and provides an exemption from all labor market restrictions applying to foreign nationals. It is annually renewable provided the partnership is not dissolved and can be converted into a Type C permanent residence permit after five years.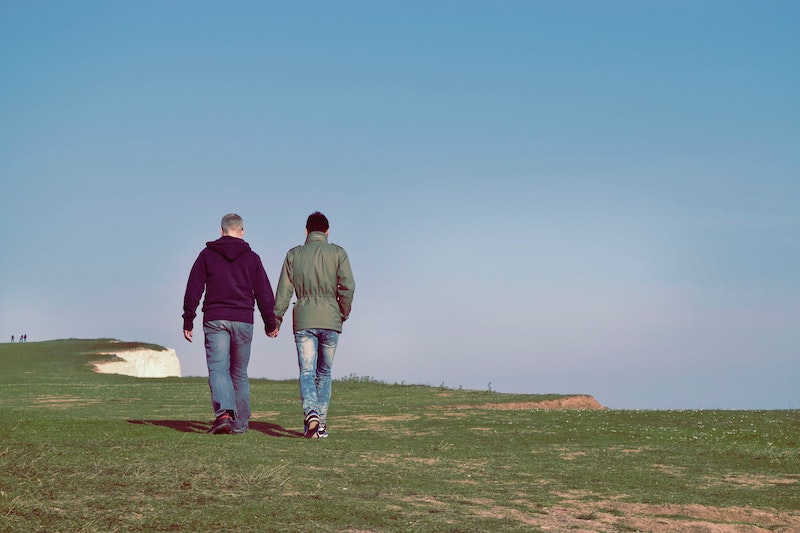 United Kingdom
The United Kingdom began providing limited immigration rights to binational lesbian and gay couples in 1997 when the government announced the "Concession Outside the Immigration Rules for Unmarried Partners."
The Unmarried Partners Concession made it possible for U.K. residents to apply for their foreign same-sex partner to enter the country— if they had already lived together for four years.
In 1999, the required cohabitation period was reduced to two years.  In October 2000, the Unmarried Partners Concession was made into an Immigration Rule, giving it statutory force.
On December 5, 2005, the inequality ended when the Civil Partnership Act ("CPA") became U.K. law. It legally recognizes same-sex couples in a committed relationship—and provides binational same-sex couples with immigration rights equal to those enjoyed by opposite-sex couples.  Immigration laws were amended to include references to civil partnerships wherever spouses were mentioned.
A civil partnership can be formed by two people of the same sex, over sixteen years old, who are not already in such a partnership with, or married to, others.
The foreign civil partner of a British national or permanent resident is thus eligible for U.K. immigration on the same terms as a heterosexual spouse. Entry clearance for a "proposed civil partner" (similar to a fiancé/e) allows him or her to come to the U.K. in order to register the partnership, before switching into the "civil partner" immigration category.  Such couples are not required to have resided together, but entry clearance officers must be satisfied that the relationship is genuine and ongoing and that the foreign national will not have recourse to public funds before or after the ceremony.
After registering the civil partnership, the applicant partner will be granted residence for up to two years.
Then, if the partnership continues, he or she can apply for Indefinite Leave to Remain (permanent residence).
Finally, civil partners of people who have temporary leave in the U.K., such as foreign students and work permit holders, can apply for permanent residence along with their civil partners.
Malta
LGBTIQ rights in Malta are of the highest standard and Malta is often seen as a model by other countries when it comes to civil and equality legislation. Malta ranked 1st in terms of LGBT rights legislation out of 49 observed European countries. Same-sex couples in Malta have the right to marry or enter into a civil union.
Under the Malta Residency & Visa Programme, same-sex couples are allowed to apply jointly in one application. The couple must either submit a marriage certificate or a civil union certificate.
If the couple is not married they are required to provide evidence that they are in a long-standing relationship.
Applicants willing to obtain residence in Malta under this program are required to invest a minimum of €250,000 in government bonds or stocks listed on the Malta Stock Exchange which must be held for 5 years. Additionally, the applicant is required to pay a €30,000 government application fee and rent or purchase a property.
The bottom line
To sum up, in our research we found that the following countries allow same-sex residence permits: Australia, Belgium, Brazil, Canada, Denmark, Finland, France, Germany, Iceland, Israel, Netherlands, New Zealand, Norway, Portugal, South Africa, Spain, Sweden, Switzerland, United Kingdom, and Malta.
Still, due to the complexity of receiving a residence permit (for heterosexual couples and same-sex couples), we suggest you contact the authorities to get more information. For more information, you can check our guide on how to get married online in 2021 and beyond.

Latest posts by Shecaynah Flores
(see all)