Reading Time:
4
minutes
It doesn't matter how trained your pet is; there's always a chance that they lose their way back home, when out for a walk, or in their tendency to explore the neighborhood. And what can be more severe than not knowing where your pet is if not home where they are the safest. we go for products like dog care products, cat care products, and much more to hold our pets safe and healthy.  Though there's lots of criticism about mini GPS chip trackers, we are glad that technology has advanced so much that keeping a record of your pet's location is no longer as hard as it was a few years ago.
Nowadays, with just a little protective step, you can ensure that they are safe within your reach without letting them roam far away from your space.
Here are some of the best pet care trackers for you that can help you keep your buddy right in the place where they best belong.
Best 5 pet care GPS trackers
Fi Smart Dog Collar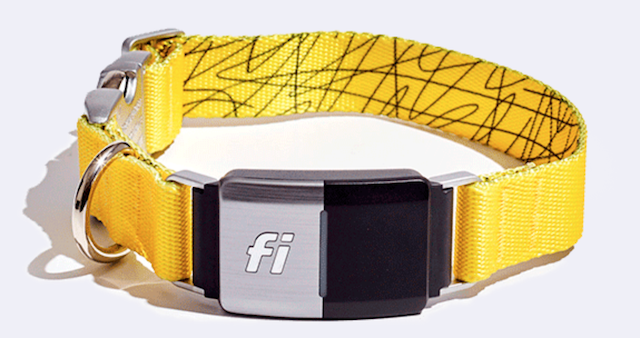 The Fi Smart Dog Collar has an accurate, more sleek design than much of the competition, with a slightly high price. It uses a home station for charging and designing a safe place in your home and will send an instant notification to your phone if your dog travels outside of it.
The collar's best feature is its battery life. The Fi collar can go about a month between charges, which means it can protect your dog longer than other smart collars on the market. The Fi Smart Dog Collar is a reliable pet tracker with the best battery life on the market.
Whistle FIT – Pet Fitness Tracker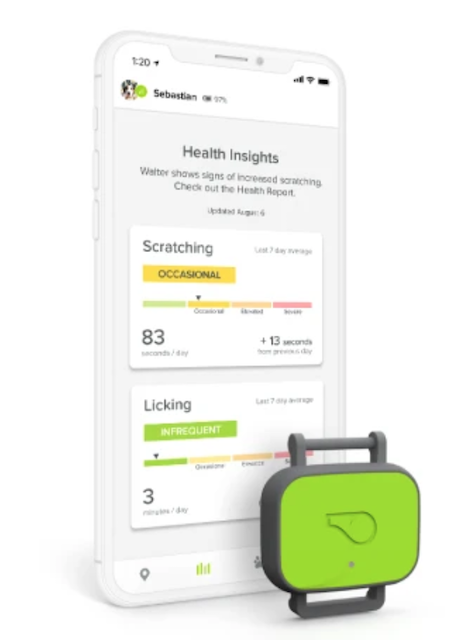 Whistle fit packs all the power of the most advanced trackers, just without GPS location tracking backed by pet science for total peace of mind.
it also features access to the virtual vet using the thistle app, where you can chat, call or email with veterinarians to give you advice and guidance if you have any pet-related problem right from your home. It detects potential health issues before they become serious, with notification to help you monitor essential changes in your pet's behavior; it also analyzes your pet's licking, scratching, sleeping, and activity levels weeks over weeks for better preventative healthcare.
LINK AKC Smart Collar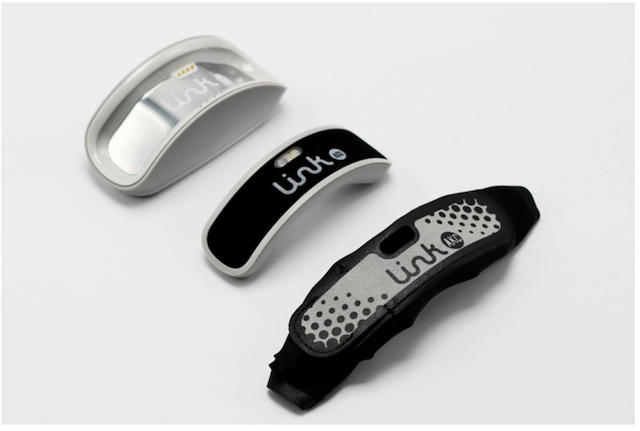 The Link AKC Smart Collar is naturally curved to fit the contours of your dog's neck while being fashionable, durable, and waterproof. The tracking unit can be used with a provided collar or any collar widths between 0.5″ to 1.5″.
It comes in 2 different styles Classic Leather Collar and Sport Collar. Here are some prominent features
Fast, exact GPS location tracking for peace of mind. Customized activity level recommendations for your dog based on the insight of the American Kennel Club.
Record, share, & remember special walks: hikes, and other unforgettable memories with your dog. Also, store all of your essential vet records and set health reminders.
Ambient temperature alerts to let you know if your dog may be in an environment too hot or too cold.
Remote turn on LED light for nighttime walks and useful feature to aid in training.
Petcube Bites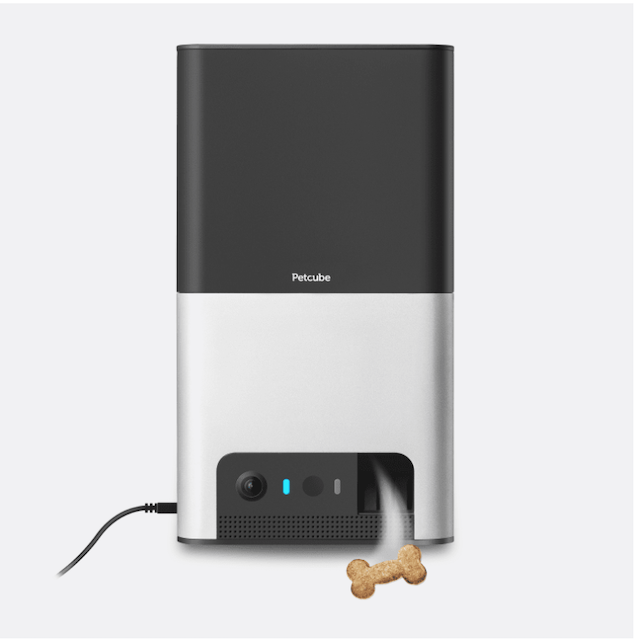 Not meant for outdoor, but keep Petcube Bites indoors to help you monitor your pets while you're away. It has a wide-angle HD video camera with night vision, 4x digital zoom, and a 160-degree view. You can also speak with your pets by using the two-way audio feature.
Other than that, it lets you:
Receive real-time alerts of dangerous events and conditions
Auto-capture pets activities for catching them openly or for memories.
Integrated with Alexa to make things easier
Petcube Bites two is well-built enough to resist any falls and is a must-have for pet parents.
The Girafus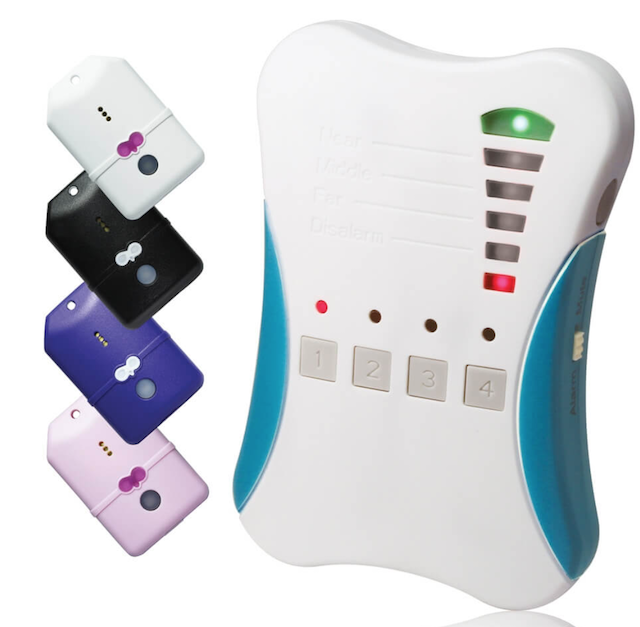 This tracking device helps you track up to 4 different pets in one single app and monitor where they are located accurately at the moment.
The Girafus uses the 2.4GHz RF technology, making it safe, so you never need to worry that it'd interfere with the services of their wireless devices.
Giraffas is water-resistant and has a smart sleep mode that makes the battery live last longer. The installation is also effortless. Just add the batteries, and it's ready to use.
Latest posts by AllinAllSpace
(see all)