Reading Time:
6
minutes
The Mendoza region is the core of most of the Argentinian wine industry, which makes a trip to Mendoza's wineries a wonderful way to be introduced to a variety of Argentinian wines – at reasonable prices. The wine-drinking culture in Argentina is developing and reaching that of France and Italy and for wine lovers and even those who don't have a clue when it comes to wine, a winery trip in Mendoza is an experience that you really shouldn't miss!
In this article, you will get a comprehensive view of how exactly you should build your winery trip in Mendoza, tips on where to stay, and which wineries are the most worth visiting.
While traveling in Argentina, Mendoza can easily be reached by bus, car, or a flight. There are daily flights to Mendoza at a price of around $90 per person. If you choose to rent a car, you should take into account that renting a car in Argentina is quite expensive (about $40 per day, without insurance, and without fuel, of course) and the distances are quite far. However, for those who don't travel on a budget, it is definitely a nice option. Other than that you can easily arrive at Mendoza from anywhere in the world.
Places to visit in Mendoza, Argentina
Generally, Mendoza has three main valleys, in which wine is being produced and you can easily find there some of the best wineries in the world:
Maipu – This is the closest valley to Mendoza city, around 20 km away.
Lujan de Cuy – The valley is about 45 km from Mendoza city.
Uco Valley – The valley is around 90 km from Mendoza city.
After you have arrived in Mendoza, you need to choose how you would like to wander among the valleys and wineries and there are several possibilities – with a private car (which can be easily rented in Mendoza city or airport), a private driver, taxis, or by bicycles. In case you are interested in riding a bicycle, I would recommend arriving at each valley with a vehicle (whether it's by car taxi or bus) and then renting the bicycle near the wineries as the distances between the valleys are relatively vast and in the summer it can get very hot (36-38 degrees Celsius). I would not recommend traveling between several valleys by bicycle but rather stay and focus on one valley each day (you will soon understand why). We chose to rent a car since it was the most comfortable way for us to properly enjoy a good winery trip throughout the entire region.
The most important tips for a winery tour in Mendoza
Reserve 3-4 days for a winery trip in Mendoza,  so you can really enjoy the wineries. The more time you have, the more you can relax during the trip and visit more wineries (many people do not schedule enough days for a winery trip in Mendoza and therefore in a constant hurry from one winery to the other, which really does not allow them to enjoy each winery and its charm).
Do not visit more than two to three wineries a day. Note that a winery tour includes a tasting of multiple wines, which might take between 1 to 2 hours. You should also take into consideration the time it takes to get to the next winery (usually about 10-20 minutes, assuming both wineries are in the same valley). In addition, lunch together with a wine tasting takes about two to three hours. One more important piece of information regarding the visits and tasting is that at every winery the wine is unlimited and you can ask for another glass of any kind you want, so take advantage of it, take your time and enjoy!
Arrange your visits in a way that the first winery will include a tour at the winery and wine tasting and the second winery will combine a meal as well as wine tastings (you may eat early or late, depending on your preference. In the wineries, lunch is served between 12:30 pm to 5:00 pm).
Book a tour/lunch in advance as most wineries do not receive spontaneous visits. You can book a tour/lunch by simply sending an email or call the winery. Try to reserve at least 2 days before.
Start your trip at Maipu Valley, then continue to Lujan de Cuyo Valley and keep the Uco Valley for the last. Out of the three valleys, the Uco Valley has the most spectacular natural landscapes and therefore, on top of drinking wonderful wine, you can also enjoy amazing and breathtaking views of snowy volcanoes and huge fields of grass.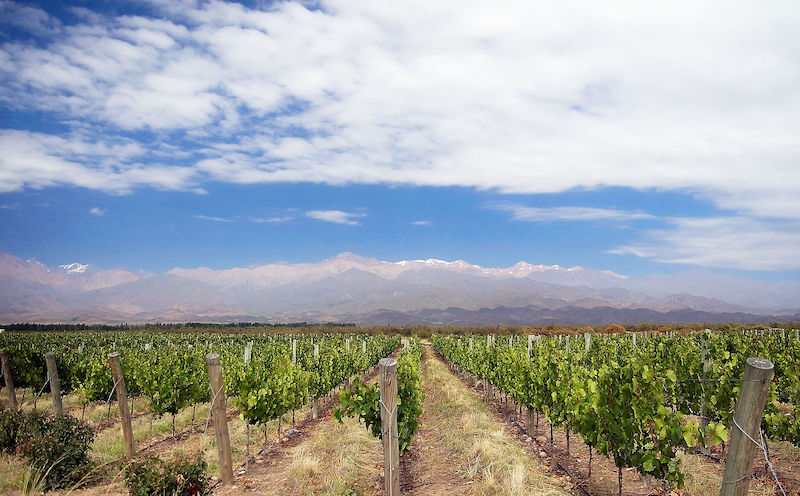 Recommended trip schedule
I recommend starting in the Maipu Valley, which is the closest valley to the city of Mendoza. As you walk around the wineries in that area, you will, in fact, feel as if you are in a relatively urban area and not so much in nature (as you might imagine when thinking of a winemakers and vineyards valley). There are large and central wineries such as Bodegas López, Familia Zuccardi, Trapiche, TRIVENTO, and many others (but those are the most recommended in my opinion). Familia Zuccardi is a large winery, which feels very homey, where you can enjoy great breakfasts and lunches. 
When visiting the Maipu Valley, stay in Mendoza City or in the beautiful little town called Chacras de Coria. Chacras de Coria has a small-town feeling with all of the benefits of a city such as excellent restaurants, bars, shopping malls, and even a nightclub – all located around three main streets (Miter, Viamonte, and Italia). In addition, there are several wineries in the small town where you can taste wine and dine, and on the weekends there is a charming little market at Plaza General Espejo. However, choosing Mendoza City as a place to stay is also a great option! Mendoza is not a metropolitan and feels very cozy actually. It has excellent shopping centers, restaurants, nightlife (mainly in two streets:  Av. Arístides Villanueva and Av. San Martin) parks and basically all kinds of city attractions.
If you feel like working out, you may bike to the wineries in the area of ​​Maipu coming from Mendoza City. I should mention that it is more than 20 km distance, so keep that in mind. We were very happy to have our car. Another option is to take a taxi or a bus from Mendoza City (or Chacras de Coria) to Maipu and rent a bicycle in the valley itself near the wineries.
After visiting Maipu, dedicate the second day to the Lujan de Cuyo valley and visit its wineries. This valley is also quite close to Mendoza city and the town of Chacras de Coria, around 40 km away, so you don't have to change accommodation.
Recommended wineries in the Lujan de Cuyo Valley
For a unique and authentic experience (which is also free of charge) visit Bodega Carmelo Patti. I will mention that Carmelo's tour is only in Spanish and relatively short as opposed to other tours, however, you will get to expand your knowledge about the art of winemaking and some more useful tips for experiences in a very special atmosphere. Since it is a relatively short tour you can combine 2 other wineries in that day (including a winery for lunch). Another boutique winery that is very popular among restaurants and hotels is Bodega Luigi Bosca. Some of the most important wineries in Argentina are located in Lujan de Cuyo Valley and definitely worth the visit ALTA VISTA, Bodega Catena Zapata and try to book your lunch at the wonderful Bodega Ruca Malen. They serve the perfect lunch menu and it is an absolute pleasure that you don't want to miss!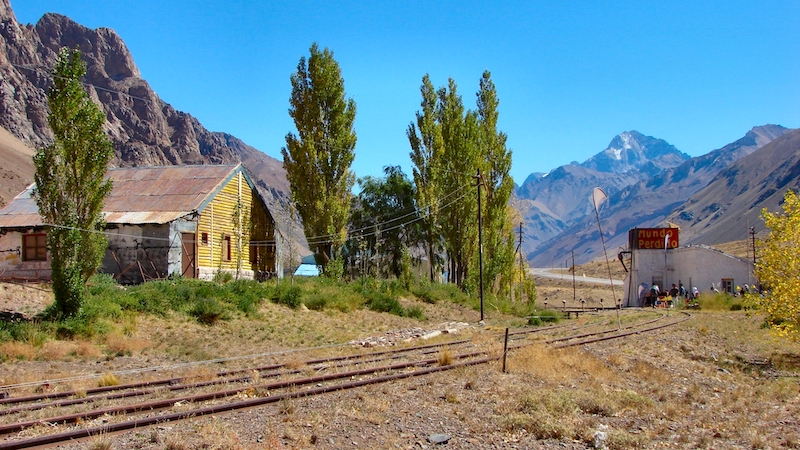 You should spend the last day or days of the trip to Uco Valley, which is located around 90 km from Mendoza City. Personally, this was my favorite valley, and I would definitely recommend staying there as it's a wonderful experience – you can really feel the nature (sleep in cabins, or at the winery resorts) and most important reason, after drinking so much wine, you would not want to and could not drive (believe me…talking from experience).
Where to stay while visiting the Uco Valley
We stayed in a charming and relatively cheap place named Cabañas El Remanso – Roca 932, 5561 Tupungato, Argentina.
The place was clean and tidy, it has a huge lawn and an outdoor swimming pool. The only drawback I would share with you was the water pressure in the shower, but not so bad as to not go there. 
In terms of wineries I would recommend:
For lunch, I would go to Bodega la Azul, to the organic-wines-lovers – Bodega Solo Contigo Wine. You can also find another authentic experience at Laurenzo Gomez when drinking directly from the barrels. One of the wineries which in my opinion you should not miss is Zorzal Wines. Again there are lots and lots of wineries and these are all recommended in my opinion. We also visited the big wineries which are producing a massive amount of bottles per year, such as Bodega Andeluna. However, personally I wouldn't waste my time on such a visit, because I don't see it as very special.
---
So that's all you need to know, hope I was able to help you, and now you just relax, get to Mendoza and enjoy an unforgettable trip, cheers!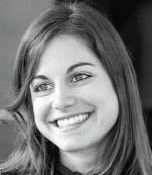 Latest posts by Daniel S.
(see all)