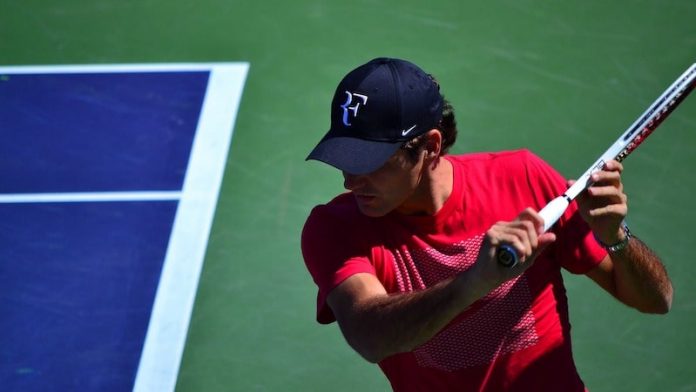 Reading Time:
3
minutes
During the last decade, sports analytics have revolutionized every field of sports. The success of data analytics in baseball was adopted by every sports management in the world, including an individual sport like tennis.
Tennis is a mental game and therefore the adoption of data analytics has been slower. Tennis players who are mentally strong will stay at the top, can extend their careers, and enjoy the game without the use of advanced technological tools (Rafael Nadal, for example, does not use a big data company). And yet, even in a game that is mostly decided by players' mental strength, data analytics has become a dominant factor. Roger Federer, always in self-control and prepared to make adjustments throughout his career, has realized the need to use data analytics in order to get the edge over his opponents.
First, what is Golden Set Analytics?
Golden Set Analytics is one of the leading tennis data analytics companies for top tennis players. The team is formed by economists, mathematicians, statisticians, and former tennis players, offering services such as scouting, detailed reports based on prior encounters of the client against specific opponents, and customized reports on any potential shot or pattern requested by the client. An annual package costs £80,000, however, an exclusive deal, the same as Roger Federer's deal, will be a bit more pricy.
How did data analytics help Federer?
Roger Federer had a long crisis from 2013 to 2017 which included injuries, and three losses in Grand slam finals (two in Wimbledon and one in the US Open).
Few would bet their money on Federer's return to the main stage. Federer was not intimidating at the time, his game was fragile and it seemed as if Federer had reached the end of his career.
Federer's comeback was a combination of factors. One of them was a disclosed deal in 2017 with Golden Set Analytics, the 'Moneyball' of tennis. The exact amount of the transaction is not known but rumors suggest that Federer and his team paid Golden Set Analytics services an expensive rate that allows them to enjoy full exclusivity for as long as Federer remains in the tournament. Since 2017, Federer has won three Grand Slam titles and reinvented his tennis game.
Golden Set Analytics service is an effective tool offering analysis and scouting of the opponent as well as data requested by the client. Federer and his team receive the data prior to a specific game which shows them the strengths and weaknesses of the opponent which can be used as a game strategy.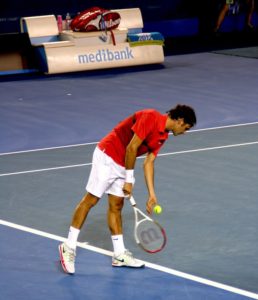 According to the Golden Set analytics, they provide advanced statistical analysis on a player's strengths and weaknesses during match play, including over 200 tables of statistical information and visuals on serves, returns, groundstrokes, and advanced serve analysis. That is a major benefit for tennis players who can afford it.
Data Analytics – The future of tennis
Twenty years ago Andre Agassi's coaching team used a 'serves ball machine' called the "Dragon" in order to improve Agassi's returns which eventually resulted in one of the best returners in history.
Nowadays, data analytics has become a key feature in the evolution of tennis. And Federer is not alone as other players embrace the technology – Novak Djokovic, Alexander Zverev, and Ashleigh Barty are some of the top players to use the technology.
Looking ahead, data analysis will be an integral part of the tennis landscape, the same as other sports. Once the service will no longer be a luxury for elite players, the use of data analytics can be particularly useful for players' game strategy. Tennis will always be a mind game, but now, it's on and off the court.
Latest posts by AllinAllSpace
(see all)