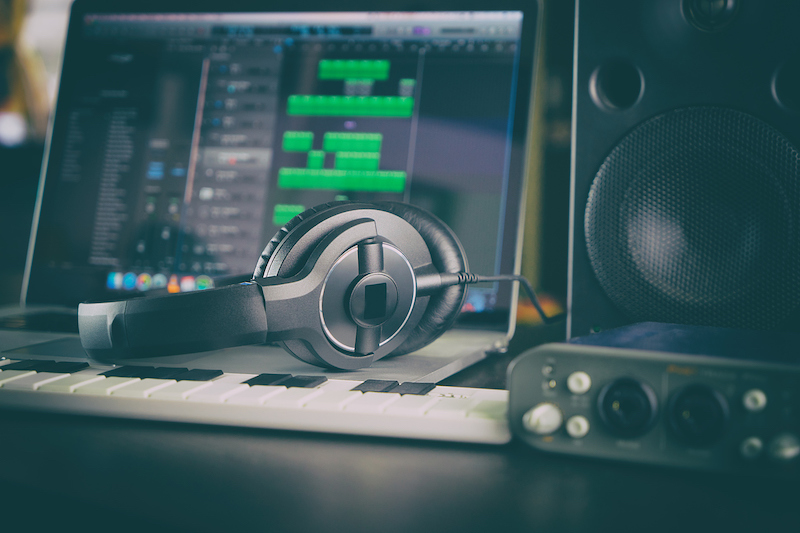 Reading Time:
4
minutes
OK, that was research. There are so many options and none of them is either perfect nor completely bad. For me, I wanted to start recording cheaply and then to move on to a more serious recording setup. Smartphones' microphones have bad sound quality to record music but luckily, there are solutions out there.
The first question you should ask – do you want to record through your smartphone or from another device? You might get a better quality recording with a professional music recorder but on the other hand, recording through smartphones can be a much more comfortable process.
The budget for all the products below does not exceed $399. Most of the products are relatively cheap so you might want to try two or three options and afterward you can sell one of the products and continue recording with the product that best captures your sound.
Here are some of the best options to record home videos cheaply:
Shure MV88
Zoom Q2N handy video recorder
Roland go mixer
Zoom Q4N handy video recorder
GoPro
Rode videoMic Me
Shure MV88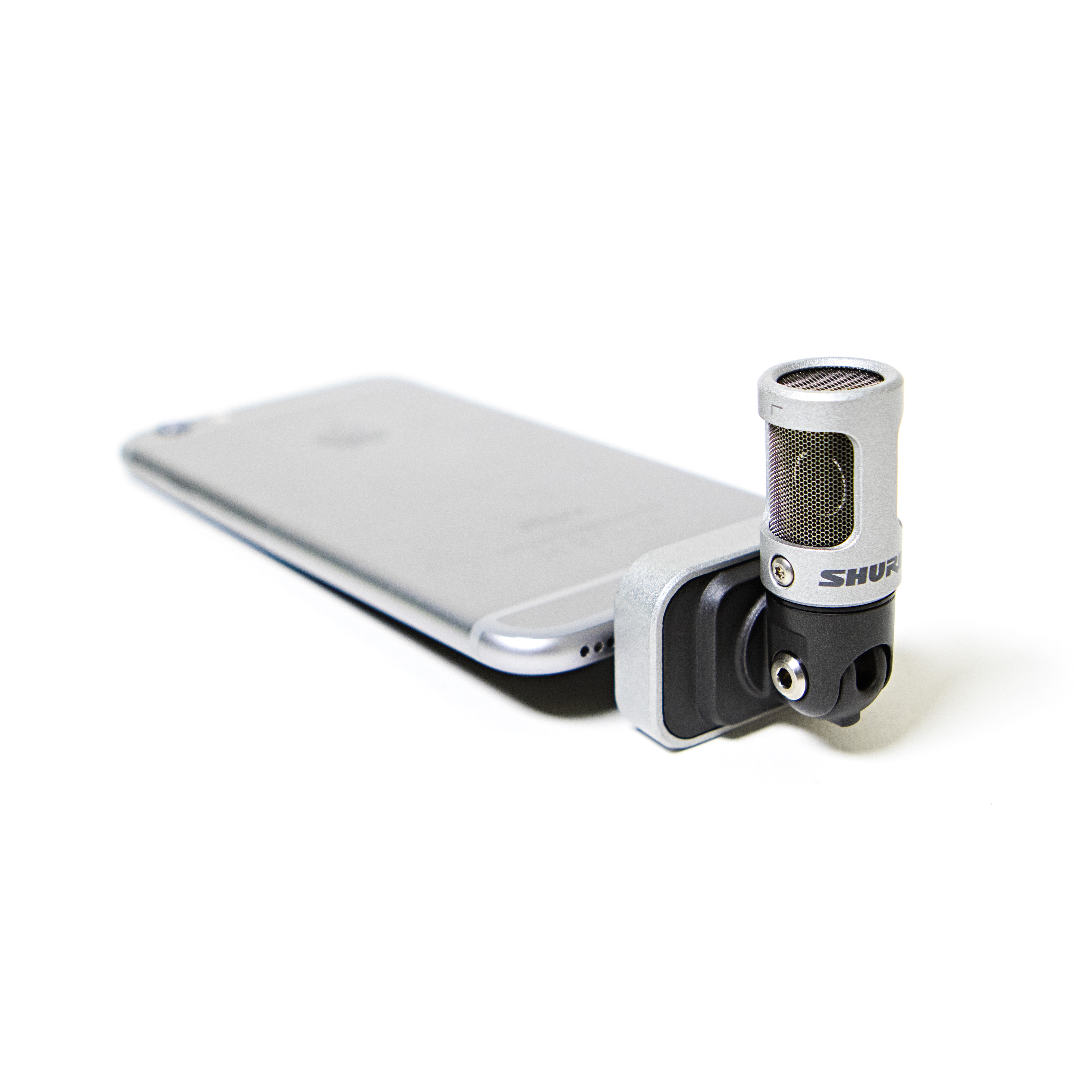 The Shure MV88 was made specifically for iOS devices and provide exceptional sound quality. Some users say the Shure MV88 is the best microphone for iOS devices. The Shure MV88 has an impressive app with a nice feature that allows you to monitor the sound from different directions. One problem with the MV88 is the connection through lightning which makes it difficult to record long concerts and the constant need to switch in order to charge the iPhone.
Shure MV88 Price - $150
Zoom Q2N handy video recorder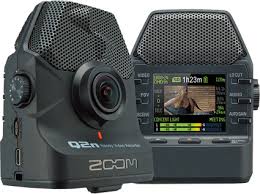 A cool gadget. It has some bad reviews – mainly bad video quality and battery life but I have seen some videos made with the Zoom Q2N and it provides a pretty solid video and the recording time of the camera is about one hour and fifteen minutes. The Q2N works on batteries, however, you can charge the device with a USB power cable.
For the price, probably the best device to record home videos. It has a 4K UHD resolution camera and unlike the microphones for smartphones, the Zoom Q2N has a memory card of up to 128 GB.
Zoom Q2N Price $150
Roland Go Mixer
The Roland go mixer and the Roland Pro go mixer are both a great solution to record music with your smartphone (iOS and Android ). It's a very unique product, basically a mixer to record through your smartphone.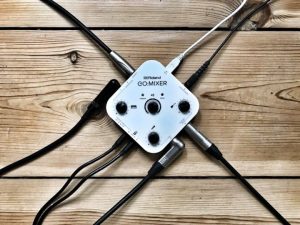 Recording with the Roland Go mixer is quick, easy and works perfectly for those who upload their content to social media platforms. You won't record the next 'Dark Side of The Moon' with Roland Go Mixer but it's a great tool to record easily, quickly and from any place. Personally, I record with the go mixer – really easy and fun to use.
Roland has recently launched the pro go mixer which is obviously a bit more expensive but has better features and can be a good solution for a band recording.
Roland Go Mixer Price - $75
Zoom Q4N handy video recorder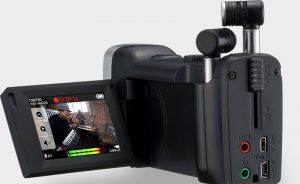 For its price, the Zoom Q4N is the most professional device to record home music videos. The Q4N is a pocket video camera made for musicians. If you have the money, probably the best device to record home videos or a live concert, unless you do not purchase a professional camera with an external microphone.
Zoom Q4N Price - $250
GoPro Hero 7
There is no need to introduce GoPro. The action camera can be very useful to record music home videos with pretty good sound and video quality. GoPro's camera, as we already know, is just amazing but, GoPro was not made for musicians so you might bump in with some problems.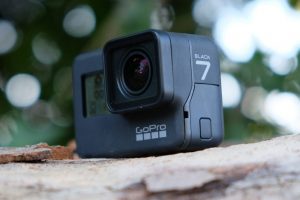 It also depends on the type of music you want to record – a guitar and vocals might work well with GoPro but more sophisticated music will be a challenge for GoPro.
BTW, you don't have to buy the GoPro Hero 7, previous models can provide the same high-quality sound and video.
GoPro Hero 7 Price - $399 
Rode VideoMic Me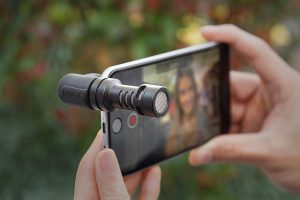 The Rode VideoMic Me is the cheapest way to add a microphone to your smartphone and it has some good reviews and comments. So, the Rode videomic me works on iPhone and Android (unlike the Shure  MV88) and connects through the phone jack which allows you to charge the phone while recording (again, unlike the Shure MV88).
Rode VideoMic Me Price - $47.99
Bottom Line
All of these devices can provide you with the basic tools to record home music videos. Every device has some flaws – the Shure MV88 has an outstanding sound quality but it connects through lightning which creates a problem with the battery. The unique Roland Go Mixer can be useful for a one-man show but is less suitable for band live shows. The Zoom Q2N has a great sound quality but the video quality is not perfect, which makes the Zoom Q4N a great recording device (for me, the size was the only problem although you can easily carry the Zoom Q4N anywhere you go). The GoPro Hero 7 has an amazing camera and a good microphone but it's not a music recording device. Kind of 'choose your poison'. In conclusion, all of these devices can do the work, eventually, I chose the Shure MV88 and the Roland Go Mixer.
Latest posts by AllinAllSpace
(see all)