Reading Time:
5
minutes
Over the years, technology has evolved and shaped our life. It has made daily activities easier as it upgrades itself and as today's generation has become more dependent on technology, one thing that we are looking forward to every year is the new set of gadgets that will be available in the coming year or gadgets from the previous years that are still trending. And, as this year is about to end, tech people are wondering what gadgets we are going to look out for this coming year 2022.
While it's hard to stay up-to-date with the ever-growing, constantly changing tech space, we made our own research to find out the coolest tech gadgets recently came out to the market. So, below is a list of 10 new tech gadgets to look out for in 2022.
Best tech gadgets in 2022 and beyond
FunKey S | Tiny foldable Gameboy-styled retrogaming Console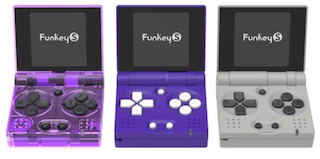 This may be small in size, but it is powerful. This is a gaming console attached to your keychain where you can play anywhere at any time – waiting for the bus to arrive, waiting for your turn on your appointment, or even when you're just killing time. This gadget is for you. Be ready to discover – or rediscover – all your favorite classics. Over 10 different consoles are playable on the FunKey S and the list is always growing, all in the greatest possible quality, right in your pocket!
---
Apple MagSafe Charger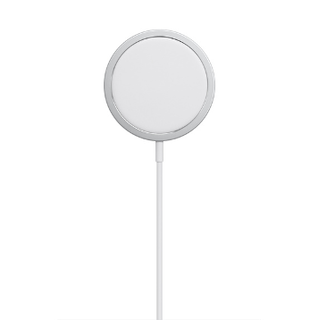 Heads up, iPhone users! Are you always on the go and would forget to bring your charger with you? Well, bringing your charger with you wherever you go could be a hassle especially when there are no charging stations in your location.
The MagSafe Charger makes wireless charging a snap. The perfectly aligned magnets attach to your iPhone 13, iPhone 13 Pro, iPhone 12, and iPhone 12 Pro and provide faster wireless charging up to 15W. It maintains compatibility with Qi charging, so it can be used to wirelessly charge your iPhone 8 or later, as well as AirPods models with a wireless charging case, as you would with any Qi-certified charger.
The magnetic alignment experience only applies to iPhone 13, iPhone 13 Pro, iPhone 12, and iPhone 12 Pro models.
---
Epson EpiqVision Mini EF12 Smart Streaming Laser Projector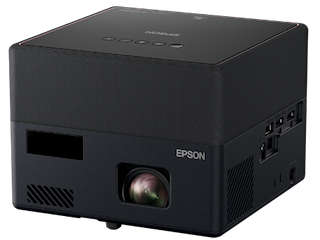 Are you a person who loves to binge-watch your favorite shows and movies alone or with family, friends, and someone special outdoors? Go epic with the portable Epson's EpiqVision Mini EF12 Smart Streaming Laser Projector! Streaming bright images virtually at home or even outside was made easier with this gadget. Still not amazed by what it can do? Check these features out!
Designed within a custom 3D Acoustic Enclosure, two high-end Yamaha drivers are powered by a discrete amplifier and tuned, using Yamaha's latest AudioEngine™ DSP technology to produce an impressive, wide soundstage that rivals dedicated higher-end audio systems and soundbars.
Full HD 1080p resolution
Stunning Picture Quality up to 150″
Sound by Yamaha
Built-In Android TV1
Elegant Compact Design
Epson Laser Light Source Technology
---
Logitech POP Keys wireless mechanical keyboard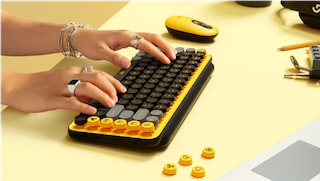 With this keyboard, you've got your feelings at your fingertips. POP Keys comes with eight swappable emoji keys which you can easily mix and match to suit your mood. You can assign these to any existing emoji you like using Logitech Software or tap the emoji menu key to choose from the full range of emoji as you chat with friends. Experience typing that's almost addictive on typewriter-style mechanical keys. Old school, but satisfying.
---
Personal Planetarium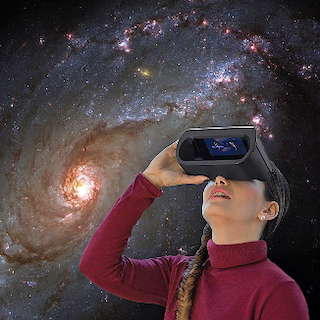 This stellar device brings digital virtual reality and real worlds together. If you are a person who loves seeing constellations, then you'll absolutely love this device. So, what are you waiting for? Take a journey through the cosmos with this augmented reality viewer and audio guide.
---
Ring Clock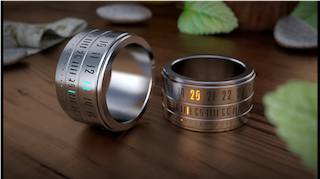 From the word itself, it is a ring that displays the time. If you are a person who doesn't like wearing watches but is time conscious, then this is perfect for you. You don't have to hassle yourself because all you have to do is to wear it on your finger. Its design is minimal and thin. It comes with wireless charging.
---
Petcube Bites 2 Pet Camera with Treat Dispenser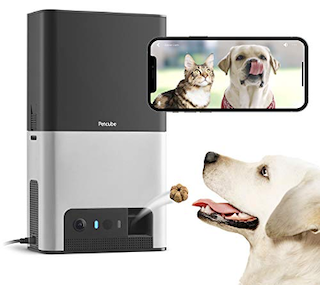 This cool device is perfect for pet lovers. This is also the ultimate assistant for busy fur parents. It is a device where you can:
Fling treats short, medium, or long-distance play or reward.
Have peace of mind your pet is safe with full 1080p HD live streaming video, 160° ultra-wide-angle lens, 4x digital zoom, and night vision.
Say hello or tell them to stop if you catch them at mischief with 2-way audio.
Get notified of major disturbances with smart alerts, triggered by sound and/or motion at home.
---
Blunt Metro Wind-Resistant Umbrella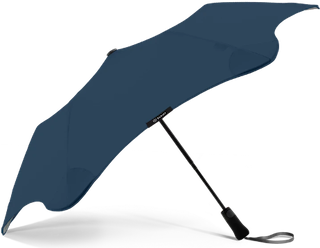 Compact, convenient, and collapsible, the BLUNT Metro is perfect for the urban dweller. This may be pricier than any regular umbrella, but its price is worth it because of its unique design and sturdy construction. Plus, this was built to withstand wind gusts up to 72 mph.
---
GeniCan Trash Can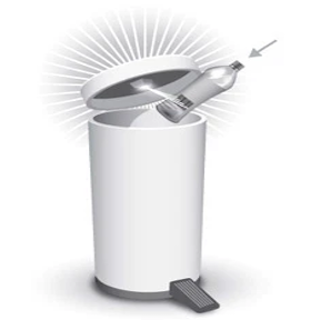 The GeniCan has a tiny camera and a barcode scanner that records everything you throw away — from household cleaning supplies to milk cartons — and sends the information to Amazon.com, where it is immediately reordered and shipped to you. No more grocery lists.
---
HAPIfork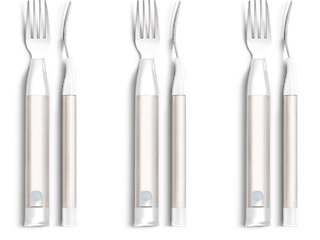 This is a fork that helps you lose weight. The HAPIfork, powered by Slow Control, is an electronic fork that helps you monitor and track your eating habits. It also alerts you with the help of indicator lights and gentle vibrations when you are eating too fast. Every time you bring food from your plate to your mouth with your fork, this action is called: a "fork serving". The HAPIfork also measures:
How long does it take to eat your meal.
The amount of "fork servings" taken per minute.
Intervals between "fork servings".
---
Latest posts by AllinAllSpace
(see all)