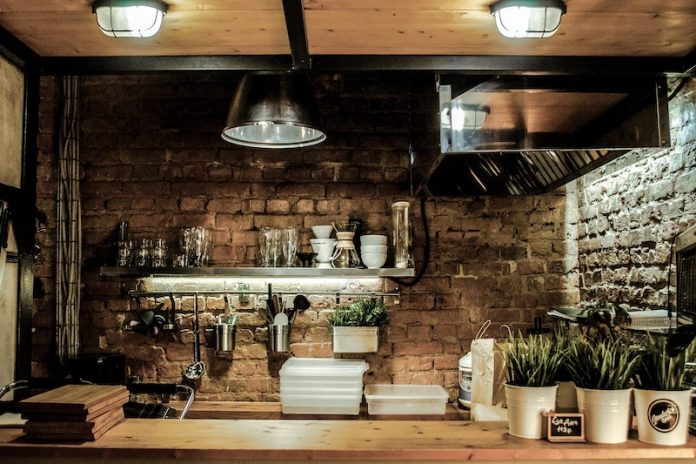 Reading Time:
4
minutes
Cooking is generally an enjoyable task as you can make amazing food for your family and friends. However, there may be times when cooking becomes hard and time-consuming, especially when you would have to cook for a group or a party. Cooking involves a lot of preparation, and sometimes this step takes most of the time when you're busy in the kitchen. To make things easier, here are the 10 cool kitchen gadgets under $50 in 2021 that can make your kitchen life a whole lot easier:
---
Top 10 Cool Kitchen Gadgets Under $50
Wishacc Bamboo Book Stand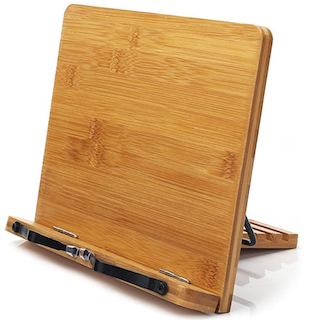 If you're an amateur home cook, then cookbooks are your best friend in the kitchen. Buy yourself a sturdy cookbook stand to place your cookbook and see the recipe with no trouble. The Wishacc Bamboo Book Stand features a classic look and includes a built-in clip that keeps the pages from flipping.
Cuisinart BBQ Cheese Melt Pan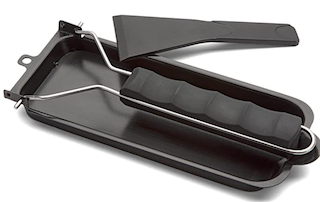 Cheese lover? With this gadget, you can take your cheese addiction to the next level by having the Cuisinart BBQ Cheese Melt Pan that allows you to create the perfect gooey and melted cheese topping.
Electric Knife Sharpener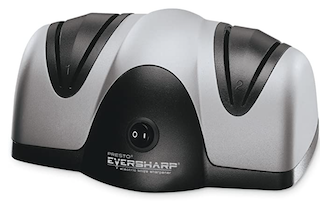 The knife is any cook's best friend. Taking this into consideration, keep your blades razor-sharp fast and easy by using an electric knife sharpener that can do the job effectively in a matter of minutes. It is a kitchen essential; that is why it is on the list of the top 10 cool kitchen gadgets under $50 in 2021.
Utalent 5-in-1 8-Speed Immersion Blender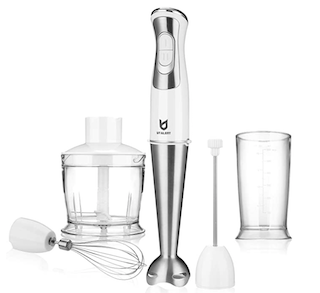 Perfect if you're thinking of making pumpkin or tomato soup, the Utalent 5-in-1 8-speed immersion blender is considerably one of the best value immersion blenders you can buy today. At $50, you get not only an immersion blender but also a mixing wand, a milk frother, a food chopper, a whisk, as well as a measuring beaker. If you always work in your kitchen, you'll know that a blender is a must; that is why it is on the list of the top 10 cool kitchen gadgets under $50.
Tovolo Vented

Hover Microwave Cover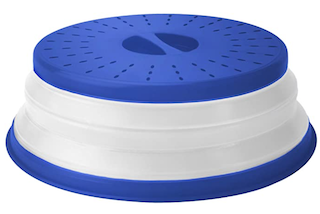 The Hover Microwave Cover is perfect for those tired of cleaning the microwave overflows every single day. Simply take this cover and place it on top of your plate so that you wouldn't have to worry about microwave splatters anymore.
Crushed Ice Machine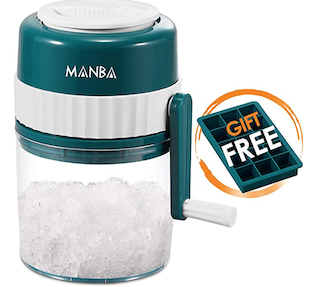 Get a portable and handheld crushed ice machine that can allow you to make Snow Cones, frappes, and other iced beverages with ease. It has three blades and more precision-cut Blades that can shave ice cubes much faster and efficiently than a normal machine.
Breakfast Sandwich Maker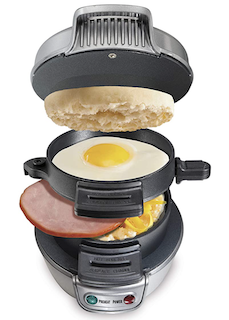 I know you've heard about waffle pans, but have you heard about the breakfast sandwich maker? This useful tool automatically toasts your bread, cooks your meat, fries your eggs, and melts your cheese all at the same time for a quick breakfast fix.
Fullstar Vegetable Chopper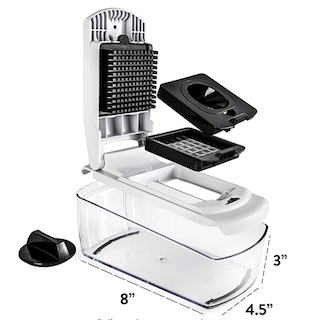 Using Fullstar Vegetable Chopper can slice your preparation time in half by taking the grunt work of slicing, peeling, and spiraling your vegetables manually. Simply place your fruits or veggies and press down to cut, slice, peel, or spiral it with no trouble.
Bialetti Moka Coffee Maker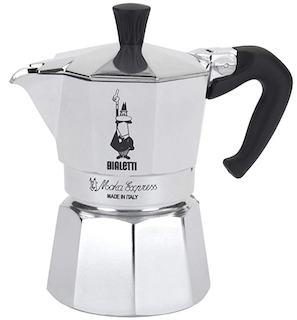 Make espresso-like coffee with the use of this stovetop coffee maker. Simply let the pot boil some coffee, and you can make every espresso-based beverage with this extremely strong coffee as a substitute.
Air Fryer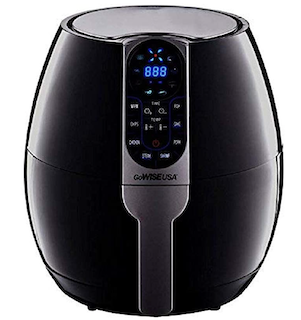 Considerably one of the biggest trends today, you can still find a budget air fryer to make healthier versions of your guilty pleasure snacks. Compact air fryer models are a lot cheaper and are perfect for apartment use; that's why it is also included on the list of the top 10 cool kitchen gadgets under $50 in 2021.
---
Conclusion 
Make cooking a whole easier and more fun with some of the best kitchen gadgets that you can find for less than $50. These tools and equipment will help you prepare faster, cook easier, and all in all, improve your cooking experience. In these times of pandemic, we spend most of our time staying at home. Improve your cooking skills with the help of the top 10 cool kitchen gadgets under $50 in 2021.
Discover tips and tricks to become a superstar in the kitchen. Check out the Cranberry Island Kitchen's blog at cranberryislandkitchen.com.  
Latest posts by AllinAllSpace
(see all)