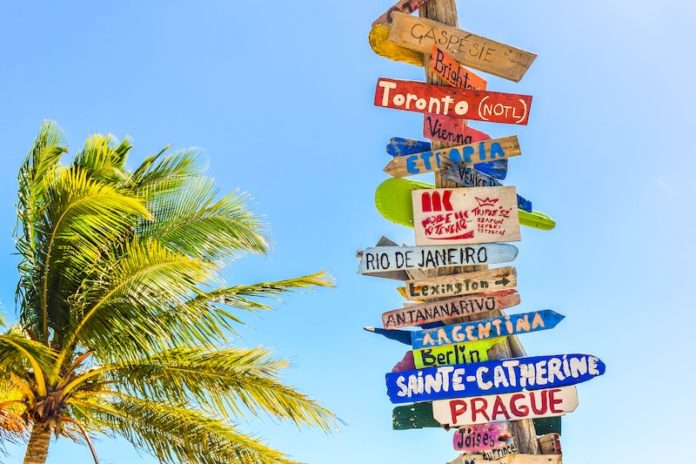 Reading Time:
6
minutes
There are cheap ways for everyone to travel and with a bit of know-how, you will be able to save money traveling like it's nobody's business. Planning a vacation or a trip is easier than it used to be, thanks in large part to the Internet. Finding a flight, dinner or hotel is only a quick Google search away. If you dig deeper you can find everything from cheap flights to low-cost lodging alternatives. Just like a journey from Sydney to Canberra or Sydney to Brisbane may not be cheap, you can save money on your way. Here are some useful ways to travel cheaply.
Travel with a budget
There are many challenges travelers face while planning a vacation or a trip. Rather than deciding where you want to go first, look for flights within your budget by going to a flight deal website. By making the flight the first priority, it is not surprising that the first result is inexpensive flights. If timing is not an obstacle for you, then research which of your potential destination is the cheapest during the time frame you are targeting.
A great tip is to open one of the search flight websites offering flights without a destination – You need to enter 'Anywhere' or 'Everywhere' in the destination search box. You can choose the dates or leave it open, either way, you will get extremely cheap flights.
Some of the most well know flight website offering a flight search without a destination include Kayak, Skyscanner, Momondo, Kiwi, and Adioso.
Another gear way to travel is via trains and buses – for example, buses in Europe can be as low as €5-€10. Traveling by trains can be a bit more expensive but is also a great way to travel cheaply.
Beyond finding a flight that won't be expensive, you should also take into account the country's economic state when planning your trip. You should first determine what the exchange rate will be for your country's currency. 
Selecting a good flight
That is perhaps the most important factor to travel cheaply. There is pressure to make sure you're getting the right flight and there is no telling how long a flight's price will last especially when an airline offers a good deal. Having said that, it's important to book flights using an incognito browser mode, otherwise, some of the flights' websites save cookies and increase the price of your previous flight search. 
Though doing further research is great, there are some instances when it's best to take the leap and book a flight immediately while if you don't have a busy schedule, by booking a flight a year in advance you can find flights at funny prices (occasionally you can find flights at 5-20 USD). You just need to find airlines that allow you to book a flight several months in advance like Norwegian, Kayak, and Kiwi. 
Booking a flight at least one month in advance for domestic flights and two months ahead for international flights, consider planning a couple more months in advance if you're traveling during a peak period like Christmas comparing flight fares to previous trips on the same route may also help you determine whether it's a good deal. For instance, here is an approximation of what considers to be excellent airfare from the U.S to different regions across the globe:
Flights to Africa:$700 or below

Flights to Asia: $550 or below

Flights to Australia: $700 or below

Flights to Central America: $300 or below

Flights to Hawaii: $400 or below

Flights to South America: $550 or below
And if you jump on a flight deal quickly, you can always take advantage of airline 24-hour cancellation policies. According to the Department of transport, all major U.S airlines must allow a grace period of 24 hours for travelers to make cancellations if needed. That means if you can't reach your travel partner quick enough or you find a better deal after the fact you could always cancel your flight later that day. That is important!
Accommodation
Once you arrive at your destination you need to choose a place to stay. If you are on a vacation for a number of days, you might want the luxury of a hotel, otherwise, if you are traveling for a long time or just prefer to meet new people, then you need a hostel, Airbnb, or perhaps the cheapest way, find a nice corner and sleep on the street… Just kidding, you can try CouchSurfing which is a free way to find accommodation. If staying in the heart of the city for the long term is your goal, let's say in Miami, then these Miami apartments are the way to go. Cheaper than luxury hotels plus it provides you the convenience of its laundry units, swimming pool, gym, study area, and much more.
Travel during destination off-season
The time of year you choose to travel can also affect more than just the airfare, if you visit on a weekend or during peak tourism season, the trip will be more expensive, so deliberately visiting during a destination's off-season can help you save a lot of money. Since most tourist-friendly places are often the most expensive, visiting a smaller town might be better, you can visit some of the secret small towns in Europe, or these small towns in the United States.
Travel slow and light
The slower you travel, the cheaper it becomes. On the road, time is money. Having more time to linger from place to place means you won't have to pay for the express option. For instance, traveling from Beijing to Shanghai on a first-class, high-speed train cost($140), but a seat on a slower sleeper train is a third of cost $45. Slowing down means you get to appreciate where you are: learning the language, befriending a tour guide who will invite you for a weekend for free. When traveling try to be light, and lug only the essentials. A carry-on backpack will help avoid checked luggage fees. It's also easier to load a single backpack under the front seat of a bus.
Be flexible to save more
Planning your itinerary in advance is important, but it's also good to be flexible. Having a list of five or fewer things that you cannot miss, while leaving the rest of your days open to spontaneity. This way, you will enjoy experiences without shelling out the cash for tourist-marketed activities and events. Connecting with locals will make your vacation/trip more memorable and exciting because you will learn more things about the city and find cheap adventures that you might not have discovered on your own. Making those human connections will basically give you a greater experience. And no matter the amount of money you have to spend, making human connections while traveling has more than just financial advice. And in observing the cultures and customs of another place, maybe we can understand ourselves better.
How can you travel and make money?
Making money while you travel means you don't have to stick to a strict budget because money is always flowing in. Luckily, we are living in a new era that acknowledges the ability to deliver tasks from your laptop while traveling. Digital nomads travel around the world while providing their services and products. Here are some ways to make money on a trip.
Freelance Jobs
Freelance has become a legitimate way to earn a basic income while working from home or traveling. There are many platforms to sign in and start working as a freelance and there is an enormous selection of jobs, tasks, and gigs, you name it to start freelancing including writing, coding, web design, translating, marketing, music editing, video editing, etc.
Check out our guide on How to Become a Freelancer?
Trading
It may not be for everyone, but there are people out there earning a living and traveling as a result of their day trading effort. First, make sure you know how to trade otherwise, you won't have any money to go back home. 
Then, choose your preferred trading option – You can trade via one of the exchanges which is more of a solid trading style – you can do that through a stockbroker like SureTrader or you can trade CFDs which is risky, however, if you have good instincts for the financial markets, then why not? It's leveraged and risky but also can get you the cost of a year trip in one transaction.
Writing & Web design job
Writing and Web Design are the top freelance jobs and you will most likely get an income at any time, at least in the near future.
Design simple websites or complex ones, and look for clients online, just because you work online, you can receive offers from hotels, restaurants, and tourism-related businesses. If necessary, take an online course to learn the fundamentals of web design or content writing. 
Play Music/Art
Believe it or not, those people who pick up a guitar and start playing in the street, make a nice income while sharing their music with the world. It's not for everyone but if you can do it, then that's a great option.
Resort Job
If selling isn't your thing, resorts all over the planet often hire from other countries for a variety of jobs, such as front desk, restaurant or entertainment department.
Bottom line
It's definitely doable to travel with a low budget or make an income while you move from one place to another. You have a short checklist – Learn how to book cheap flights, and accommodation, cook your own meals, and learn all the tricks to save money and travel cheaply like travel slow and light.
This article was written by Abi Cool, the founder of cheapflyair.com  – An ultimate resource of cheap air tickets and a travel blog. He is an internet marketing enthusiast and his specialty is in search engine optimization outreach and content marketing.
Latest posts by AllinAllSpace
(see all)